Disclosure: We may earn money or products from the companies mentioned in this post.
As you know we love our bunnies and strive to give them their best possible lives with the best possible care. However, you might not know that another of our passions is to support small businesses because we come from a family of self-employed folks.
With that in mind, have you checked out the high-end custom rabbit cages, hutches, toys, clothes, and more offered by the craftspeople on Etsy?
They are amazing!
Over the last few days, we've been digging through Etsy to create curated lists of our favorite rabbit gear on Etsy. Check out the pictures below of just a few crazy cool bunny stuff that we found on Etsy!
This article does contain affiliate links to Etsy. Each time you make a purchase through one of our links, you earn a small commission at no additional cost to you.
To make it easy for you to find the cool gear that we discovered, we created seven curated rabbit favorite lists on Etsy with over 200 bunny items. You can see all of our favorite lists on Etsy by clicking on this link, or you can jump to each list below.
---
The Curated Best Rabbit Stuff on Etsy Favorite Lists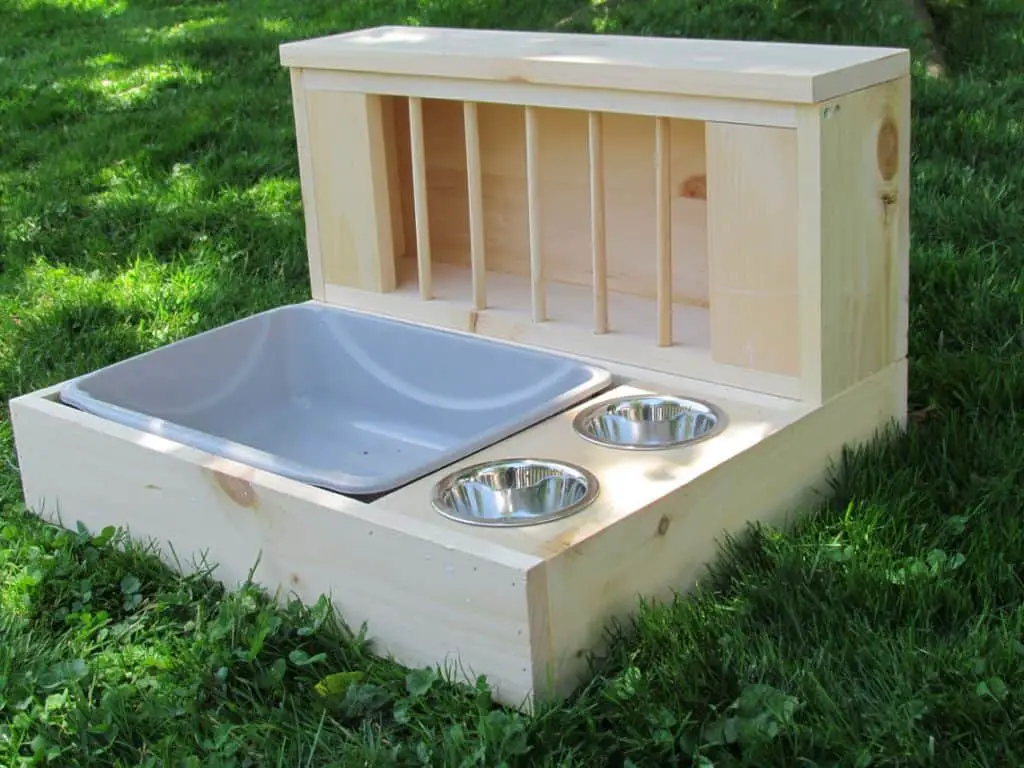 In this favorite's list, we've collected the most interesting handcrafted rabbit feeders on Etsy.
You're going to find a lot of feeders that combine many of the bunny gear essentials which makes for a happier bun and an easier job for you to care for your bunny.
For example, some of these feeders have a hay rack over a litter box (like in the picture above). Because bunnies have a habit of pooping while they much on their hay, having the hay rack over your bunny's litter box is going to better contain that poop.
Likewise, having the hay over the litter box makes it much easier to clean up your bunnies hay mess.
Some of the other feeders from Etsy even have the feed and water bowls integrated with the litter box. Besides the advantage of containing any dinner-time bunny droppings, having these bowls sit into a heavy wooden structure is going to greatly reduce your bunny dumping their food or water bowls.
You are going to find some brilliant bunny feeder designs on this list and one of them might just be the solution you've been looking for.
---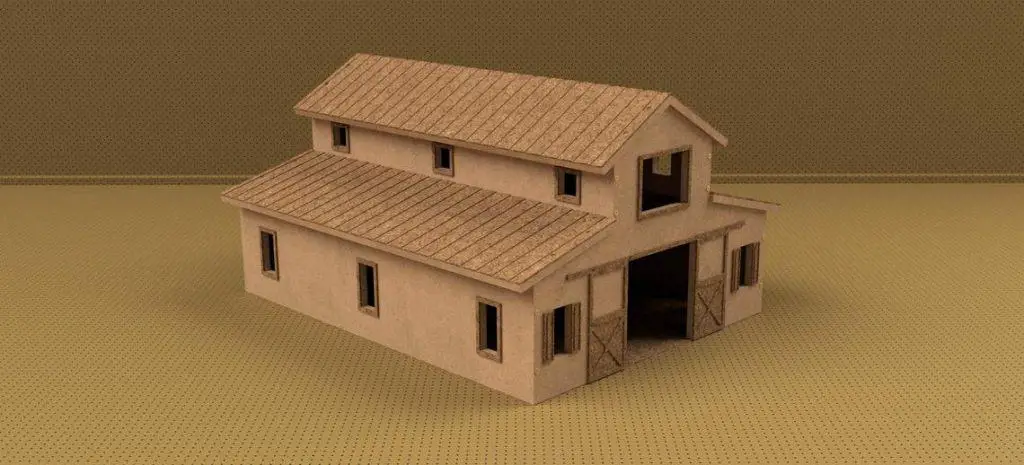 This is kind of an odd category of rabbit-related crafts, but all of them are furniture-related…mostly furniture for your bunny.
Do you NEED a bunny-sized bed (that looks like your bed)? Maybe a bunny hammock? A Bunny pirate ship? A rabbit picnic table?
Well, whether you need it or not, you do need to check out these clever and unique bunny non-essentials from craftspeople around the country.
---
There aren't a lot of truly custom rabbit cages on Etsy. There are lots of cages and hutches, but most of them are the same China-made hutches that you can buy anywhere else.
However, there are a handful of really great hand-crafted rabbit hutches that deserve a few minutes of your time to check out.
---
The items on this list are all places for your bunny to sleep. The unique ideas here range from dark hidey-holes to raised bunk beds.
Even if your bunny doesn't sleep in this bed all of the time, they will enjoy the change of pace and having a different place from which to observe their kingdom.
---
There are tons of really cute and unique gifts on Etsy for bunny lovers. We all want to give gifts that are unique and not something that are loved one has seen and passed on in the local Walmart.
So whether you're shopping for yourself or a fellow bunny lover, this list of gift ideas is just what you're looking for.
---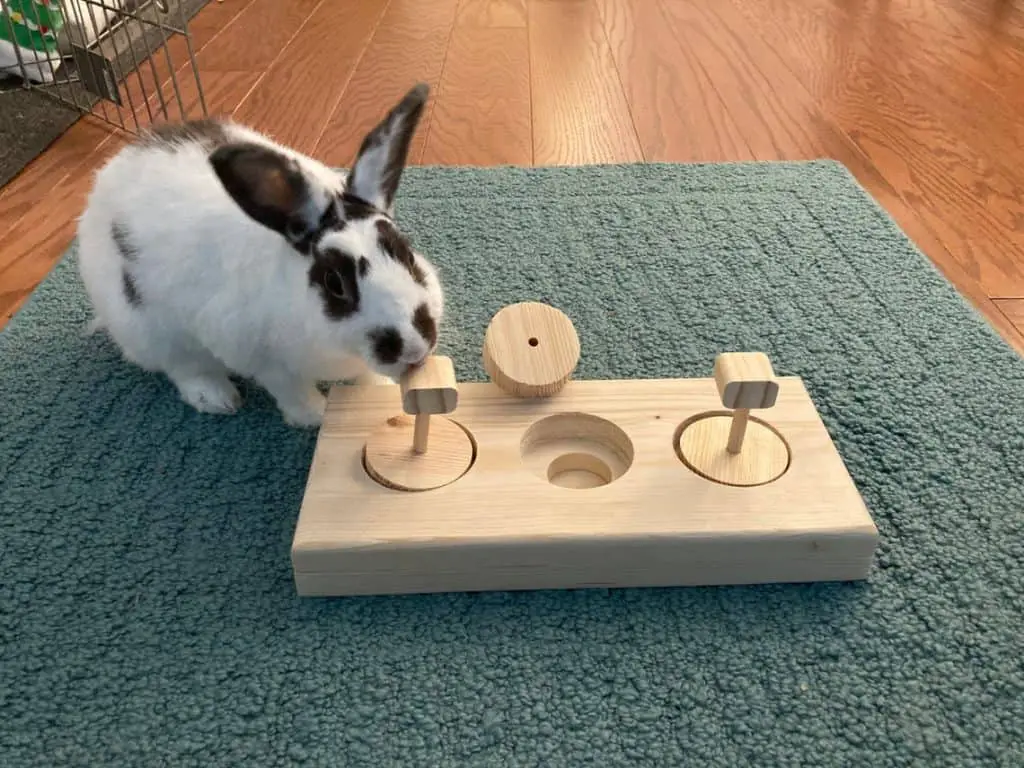 A bored bunny isn't as happy and healthy as an engaged bunny. Providing more bunny toys is one of the tips that I offered in an article I wrote about lazy rabbits.
There are some really clever bunny toys on this list. Some of these are going to trigger your bunny's playful nature while others are going to challenge her mind to work through a bunny-sized puzzle to earn a treat.
I'm certain you can find a bunny toy idea on this list that you've never considered before.
---
Honestly, we've never put one of our rabbit's in clothes or even in those cute bunny glasses.
Okay, that's not entirely true, I've seen my daughter try to put doll hats on countless rabbits, but it's never really worked out for her.
However, after looking at the pictures of these adorable bunnies in countless bunny outfits, I now know that it's possible to get your bunny to wear clothes. If this is something that you're curious about, you've got to check out some of the amazing outfits people are making for rabbits.
---
I know you are going to find some great hand-crafted bunny rabbit supplies on Etsy and you're going to feel good supporting craftspeople who love bunnies just as much as you do.
Have fun!
~Stacey