We all love our pet bunny rabbits and we want them to have the best home possible. To this end, we have our recommended rabbit hutches, but sometimes you want something special. If you want a truly custom rabbit hutch that will be a conversation piece, then you should check out these amazing works of art.
We're not only going to share the best custom rabbit hutches that are actually for sale, but the best custom rabbit beds, toys, and even furniture.
Keep in mind that everything featured on this page is custom-made bunny stuff. Nothing here is made in a factory anywhere in the world. It's all made locally here in America by small businesses owned and operated by amazing craftspeople.
All of this stuff is on Etsy, and here's a link if you'd like to see more of my favorite bunny gear on Etsy.
You are not only giving your bunny an amazing home, you're supporting a local craftsman. That's a win-win!
---
In full disclosure, we have an affiliate relationship with Etsy, and each time you make a purchase through one of our links, we get paid a small commission at no additional cost to you.
---
We are going to update this article once a few times a year. If you are a craftsperson who makes amazing custom rabbit homes and custom rabbit toys, then send us an email at Stacey@RabbitPro.com. We want to work with you to help your business grow and help bunny lovers find the perfect custom bunny stuff. ~Stacey
Custom Rabbit Hutches For Sale
1. Cookie's Modern Bunny Condo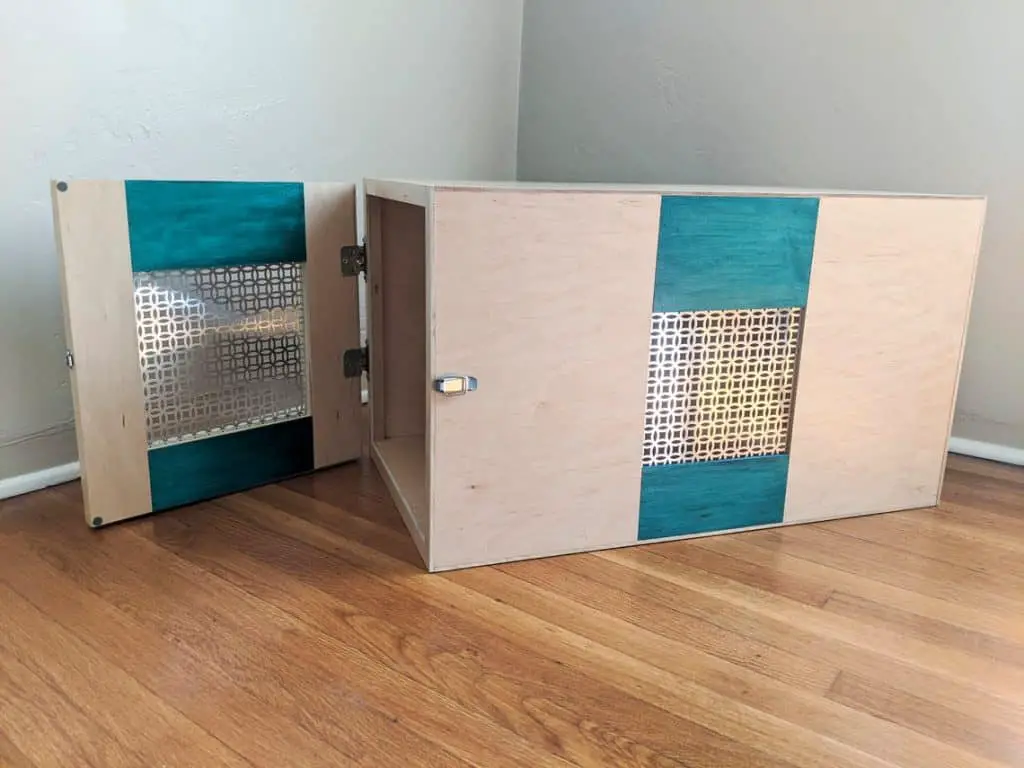 We love the modern feel of this indoor rabbit hutch. It almost feels like an art deco rabbit hutch. This small custom rabbit home would look right at home in the nicest big city apartment.
Please note that this is a small bunny home and would only be suitable for the smallest of bunnies.
Size: Length 28.75″, Width 16″, Height 17.5″
2. A Modern Rabbit Condo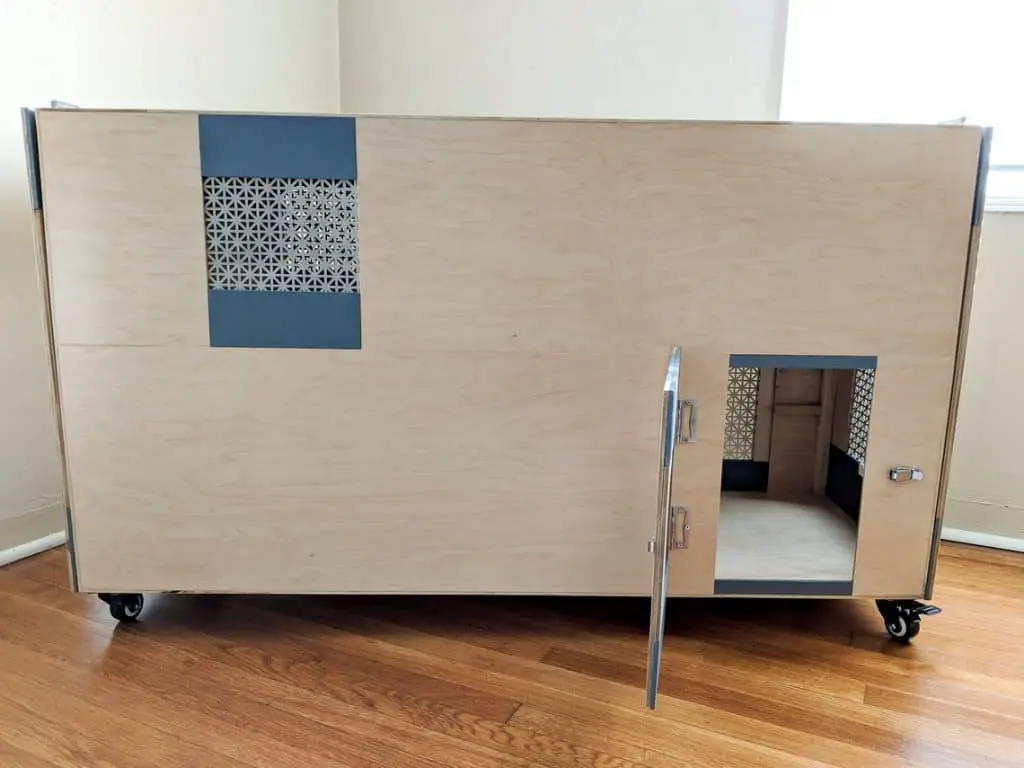 This is a gorgeous custom inside rabbit hutch which feels like a high-class piece of furniture. If it fits within your budget this customer rabbit house is a great place for your bunny to live and makes a conversation piece that you're guest are going to love.
This is a larger hutch which will work for medium size bunnies. More pictures are available on Etsy.
Size: Length 50.5″, Width 16.5″, Height 29.5″
Custom Rabbit Toys & Equipment For Sale
1. Natural Bunny Toys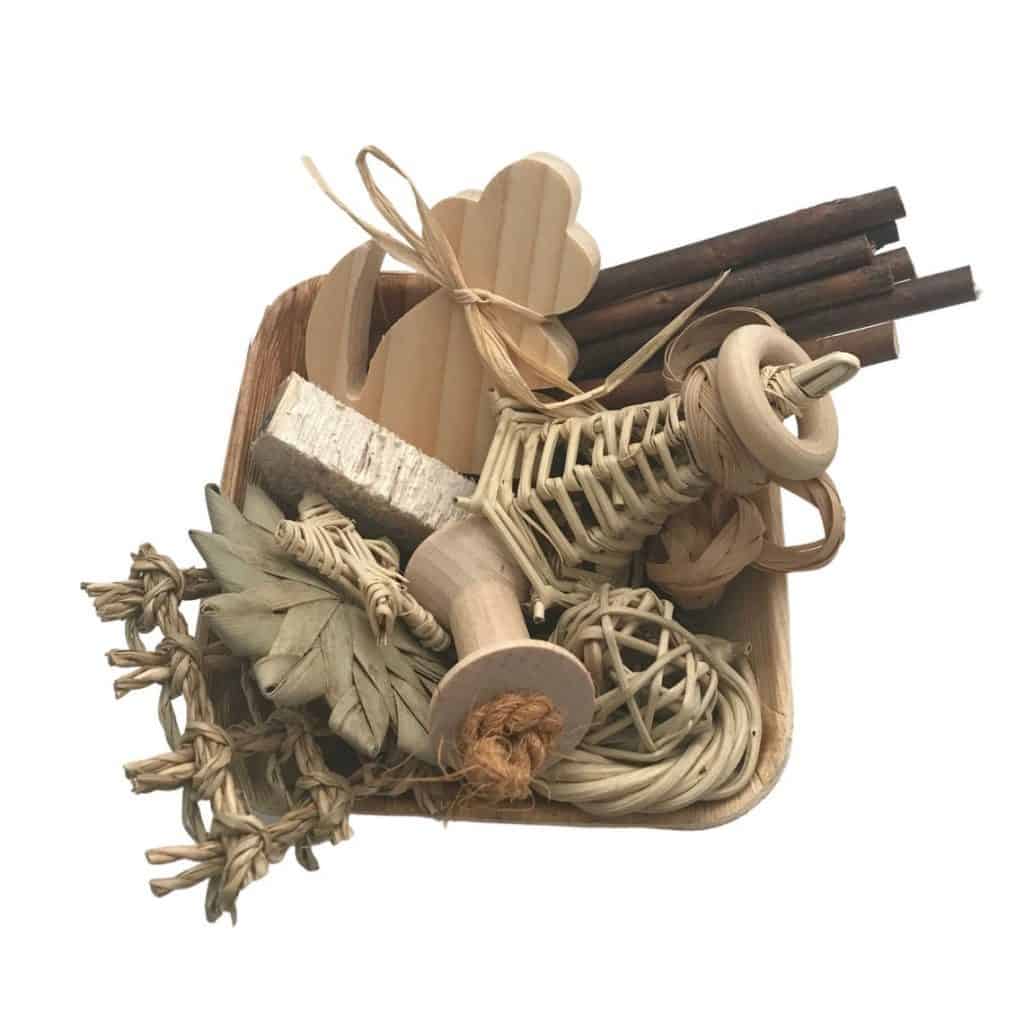 This is such a nice set of bunny chew toys. You'll not find these on a big box store website, support local craftspeople!
2. Bunny Rabbit Snuffle Blanket
Snuffle blankets are great for any bunny!
Just sprinkle some treats in between the flannel fabric ties and the fun begins!
These are great to slow down your bunny that eats too fast!
Great mental stimulation and enrichment toy that might even help your bunny sleep better!
These are approximately 9″ x 7″
3. Bunny Treat Hunt Game
We love this custom rabbit game!
Bunnies have great senses of smell, and with this great custom made bunny game will give you bunnies lots of entertainment and stimulations.
Just hide a treat under one of the easy-to-grab bunny handles and let your bunny exercise her senses, mind, and fine motor skills to find the treat.
4. Bunny Puzzle Box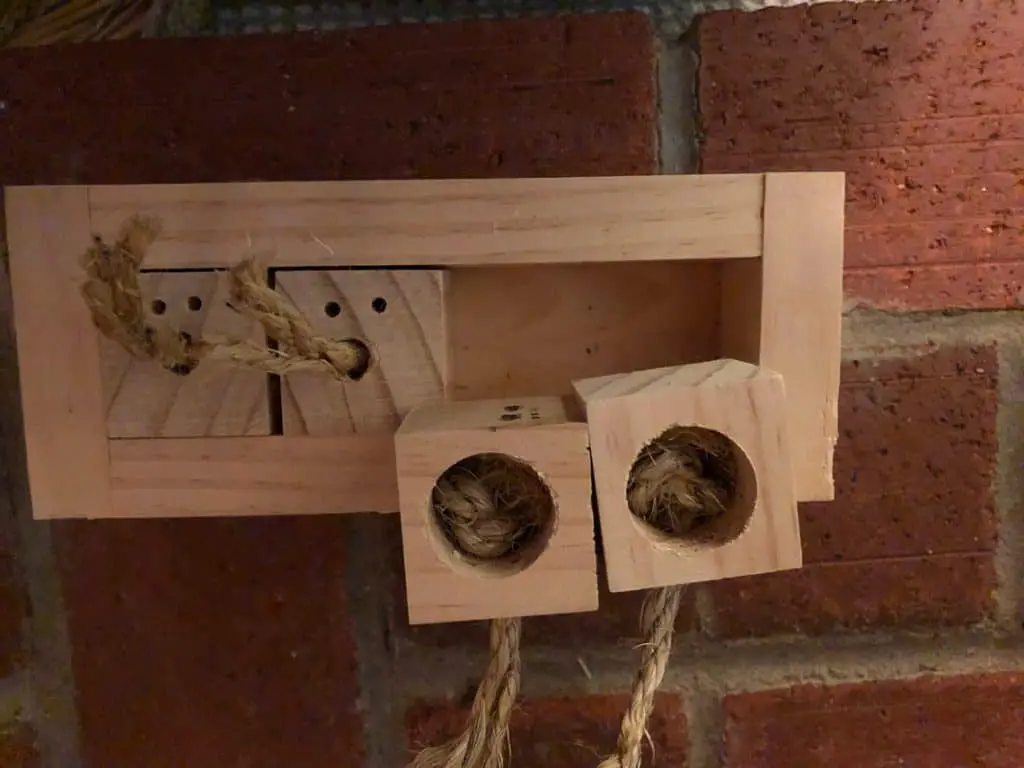 If you've been reading our bunny articles for a while, you've probably heard me say "I tired rabbit is a good rabbit" and I know that to be true. If you want your bunny to keep quiet at night, then work him during the day.
This puzzle game will test your bunnies nose, brain, and dexterity. The hard work will keep help them grown and tire them out.
If more than one bunny puzzle fits into your budget, then get more than one. Then just swap them out regularly so your bunny doesn't get bored with the same puzzle every day.
5. Bunny Activity Zone Toy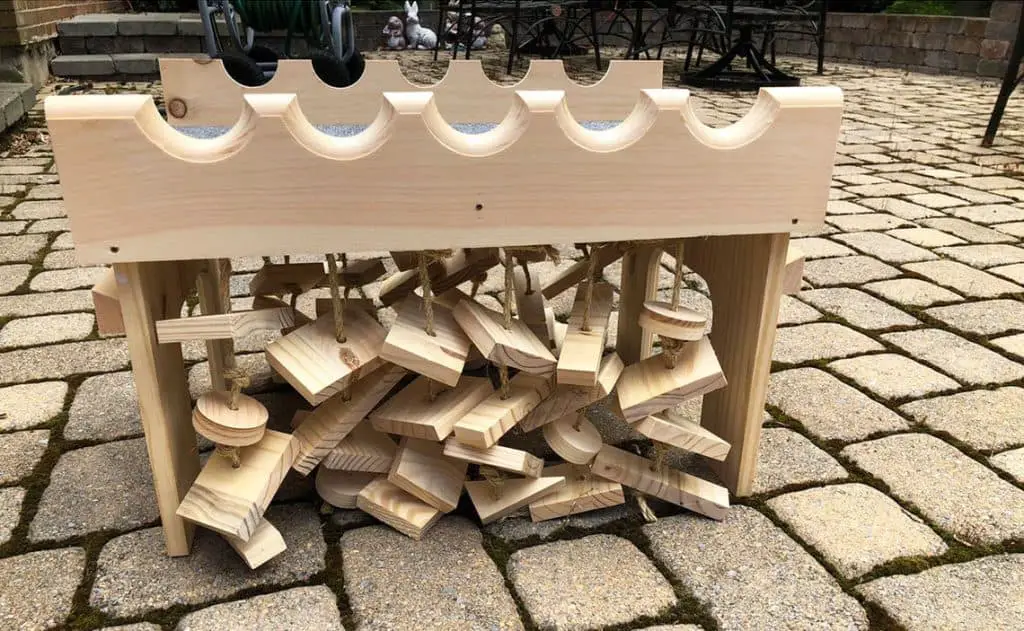 A great toy that should not be kept in your bunny's sleeping space because it's not quiet, but it's a lot of fun.