Disclosure: We may earn money or products from the companies mentioned in this post.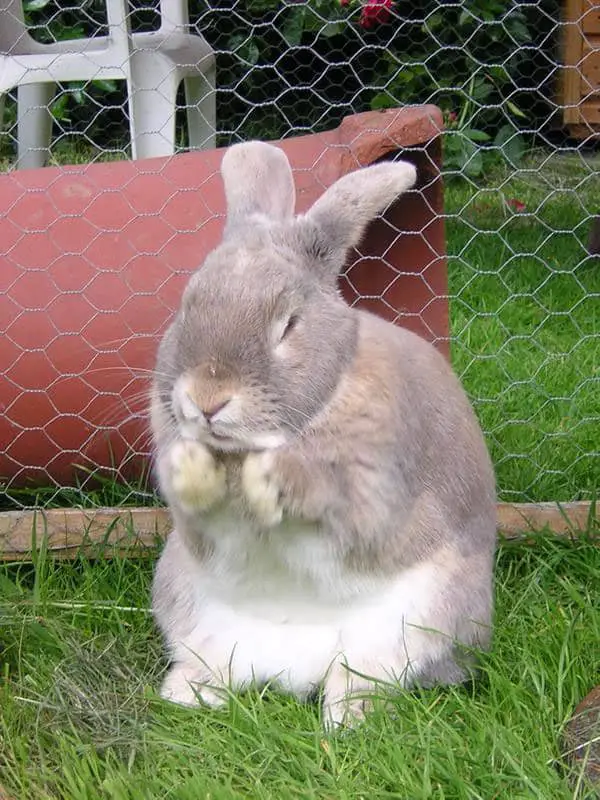 Perlfee Rabbit Information
| | |
| --- | --- |
| Size | Small – 5 ½ to 8 Pounds |
| Body Type | Compact |
| Fur Colors | Grayish Blue – Light, Medium, or Dark |
| Eye Colors | Gray / Blue with Ruby Glow |
| Ear Type | Erect with Rounded Tips – 4 to 5 inches |
| Breed Associations  | None that we are aware of. |
| Notes: | Perlfee Bunnies are a recognized breed by the British Breeders Council but not by the American Rabbit Breeders Association. |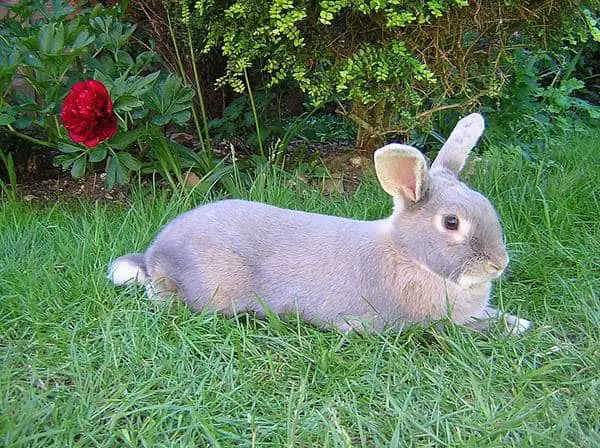 History of The Perlfee Breed
This beautiful and rare rabbit breed originated in the early 1900s in Germany. At that time the pelts of Siberian Flying Squirrels were quite valuable, and local rabbit breeders crossed various other rabbit breeds in an attempt to recreate that valuable pelt.
Lucky for us, they came pretty darn close to the beauty of the Siberian Squirrel, and the fur of the Perlfee is silky smooth, dense, and certainly luxurious.
The most distinctive feature of their fur is that the longer protective hairs (called Guard Hairs) have both dark gray and light gray tips giving these beautiful bunnies a pearlescent appearance where they seem to change color as you move around the rabbit.
Perlfee Rabbits For Sale
Finding Perlfee Rabbits for sale outside of Great Britain is very difficult.
Normally we recommend purchasing a pet bunny rabbit from a reputable rabbitry near you, but in America, this is going to be really hard.
We've had Wayne & Carolyn Wright from Smithville, Texas contact us to let us know that they have been breeding Perlfee Bunnies in the US since 2002, but are not yet ready to offer those bunnies for sale, though they hope to have some available in the Fall of 2020.
This Perlfee breeder has a breeding pair of Perlfee Rabbits that they bought in the US and then added three more imported all the way from the UK to strengthen their ideal color.
Perlfee Rabbits exceptionally rare rabbits in the US, and if you find one you can expect to pay around $300.
While the American Perlfee Breeders in Texas wish to remain anonymous at this time, they were kind enough to share some pictures of their current Perlfee Bunnies.
Signup for the Rabbit Pro Emails, and we'll let you know when we hear about Perlfee Rabbits actually being for sale in America.
If you breed and sell Perlfee Rabbits in the United States (or anywhere else in the world) contact us here. We'd love to include your contact information here.
Other ways that you might be able to find Perlfee Bunnies For Sale Near You:
Contact your local 4-H Club
Look for Local Animal Swaps
Search your Local Craig's List
Search Facebook Rabbit Groups
Best of luck!
~The Rabbit Pros