Disclosure: We may earn money or products from the companies mentioned in this post.
Bunny rabbits are great pets and we're so excited that you're considering getting a pet bunny! Below you'll find lists of female bunny names to help you find the perfect name for your new bunny.
Our lists of bunny names for girls include:
Our last list of bunny names is the Top 10 Girl Bunny Names. To create this list, we polled thousands of our bunny friends and collected the 10 most common girl bunny names to create this list. To get this list asked the rabbit lovers in our rabbit group on Facebook, as well as those who we email with.
We also asked rabbit lovers in other groups and on social media. You're going to be surprised by some of the 10 Ten girl rabbit names.
We can't wait to hear what you decided to name, just let us know in the comments below or in our group on Facebook.
As you plan for your new pet bunny, I encourage you to take a look at our Recommended Rabbit Gear. Those pages include everything you need to take care of your new bunny and make their life and yours even more healthy, happy, and joy-filled.
At the end of this article, you'll also find links to a few more great articles for new bunny owners. If you don't find everything you need to know for your new bunny, contact us!
Now, on to the girl rabbit name lists!
~Stacey
---
170 Cool Girl Bunny Names
Amadeus
Anastasia
Arya Stark (GoT)
Astrid
Aurora
Aurora (X-Men)
Azure
Bandit
Banshee
Bella Thorne (Red Head)
Bellatrix (From Harry Potter)
Bernadette Peters (Red Head)
Bette Midler (Red Head)
Betty White (Actress)
Beyonce
Black Betty
Black Widow
Blanca
Bordeaux
Brandy
Brienne Of Tarth (GoT)
Burgundy
Cabaret
Cayenne
Cersei Lannister (GoT)
Champagne
Chantilly
Chardonnay
Cherry
Cosmos
Cruella
Frozen
Grace Adler (Red Head)
Gray Wind (From GOT)
Gwendolyn
Gypsy Rose
Hemera (Greek Goddess)
Hera (Goddess)
Hex
Ice Queen
Indigo (Or Indie)
Jazz
Jean Gray (X-Men)
Lightning
Lilith
Lotus
Malbec
Maleficent
Maureen O'Hara (Red Head)
Merlot
Milky Way
Mimosa
Monarch (like Monarch Butterfly)
Muse
Mystery
Mystique (X-Men)
Night
Nova
Olive
Onyx
Opal
Pinot (Pinot Grigio)
Poison
Psylocke (X-Men)
Raven
Riesling
Sansa Stark (GoT)
Sasha
Savvy (Sauvignon Blanc)
Scarlet Witch (X-Men)
Scorch
Shiraz
Silhouette
Siren
Starling (Black Bird)
Starry
Succubus
Sundance
Sunrise
Sunset
Voodoo
Yasmin
Ygritte
Za Za
Zelda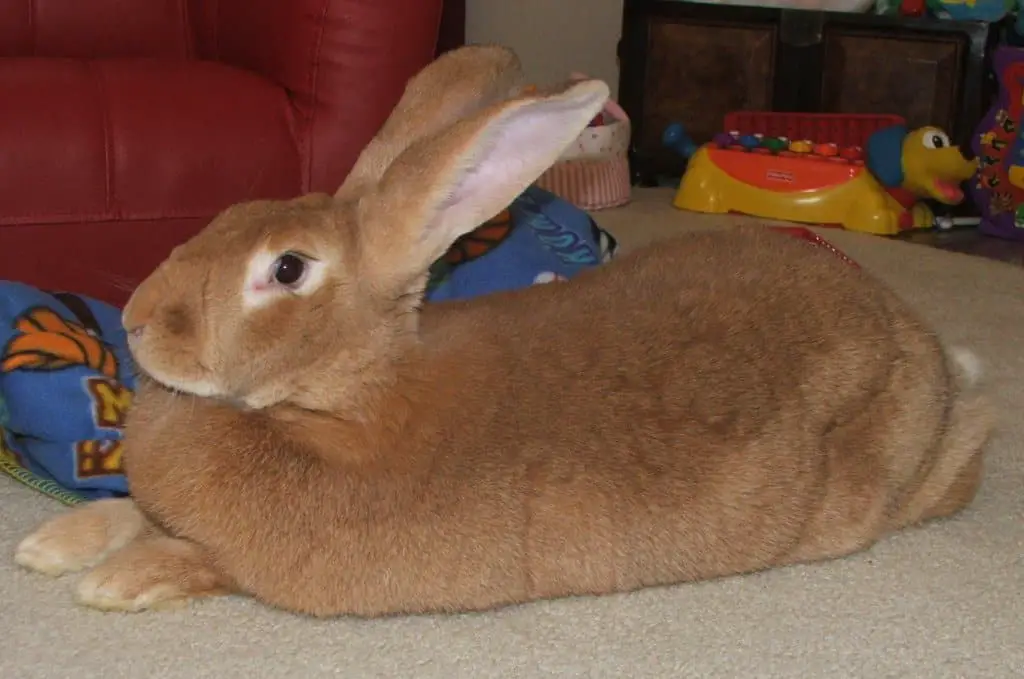 ---
86 Cute Girl Bunny Names
Abracadabra
Al Bino
Allie Baster (Alabaster)
Barcode
Bebe
Betty Boop
Binky
Black Eyed Pea
Bluebell
Buttercream
Buttons
Cloudy
Cottonball
Cottontail
Cream Puff
Cupcake
Cutesy McCutie
Cutie
Dolly
Dora The Explorer
Dorito
Dot
Dottie
Dotty
Dynamite
Elphaba (Bunny In Wicked)
Fiona (From Shrek)
Fluffer
Foxy
Freckles
Frenchy
Frito
Ginger Spice
Gingersnap
Hip Hop
Hocus Pocus
Honey
Hopper
Jitterbug
Lovie
Lucky
Marbles
Marshmallow
Mi Mi
Monkey
Mrs. Rabbit
My Clementine
Noodles
Pebbles
Peppa
Peppermint
Pickles
Pinky
Pippi Longstocking
Pirate Queen
Pistachio
Pooh Bear
Poppy
Potato Salad
Powder Puff
Princes Fergie
Princess
Punkin
Puzzles
Q-tip
Sas (Or Sassy)
Skid Mark
Skitter
Snow White
Snow/Snowball
Snowball
Snowflake
Snowgies (From Frozen)
Snuggles
Sparkle
Sparky
Sprinkles
Spuds
Squeakers
Strawberry Shortcake
Sugar
Sugar Cookie
Sweetie
Tinker Bell
Vortex
Zigzag
---
122 Funny Girl Bunny Names
A-leash-a Keys
Almond Joy
Amelia Earhare
Anita Rabbit
Anne Harethaway
Ariana Bunde
Baa-Baa Black Sheep
Bamboo
Barbie
Billie Bunny Eilish
Blizzy
Blot
Bolt (From Disney)
Bon Bon
Bones
Boo
Boomer
Bouncer
Bubbles
Bullet
Bun-be-leaf-able
Bunderful
Bunderwhere
Bunilla Ice
Bunnicula
Bunnycé
Bunoncé Knowles
Bunstoppable
Burbun
Burbunny
Cadbury
Cantaloupe
Carrot
Charmin
Cheeto
Chelsea Bun
Cherry Pie
Chicita
Chili
Chocolate Chip 
Chocolate Pez Dispenser
Christina Bugsuilera
Cinnabun
Dingy
Dirty Dorthy
Drool Barrymore
Dust Bunny
Elizabunth Warren
Eva Longhareia
Floppy Furgie
Flufflestiltskin
Fluffytailer Swift
Fuzzy
Greta Bunberg
Hare-Hare
Hareiet Buncher Stowe
Hareiet Thumpman
Hareshey's Chocolate
Hop Tart
Hopps Don't Lie
Hot Cross Bun
Ice Ice Baby
IHOP
Inkblot
Jane Doe
Jeanna Pooper
Jessica Rabbit (Red Head)
Jessie J Jumps
Julia Rabbits
Jumpifer Aniston
Jumpifer Jones
Jumpifer Lawrence
Jumpifer Lopez
Jumping JoJo
Klondike
Kylie Bunner
Loki
Lucille Ball (Red Head)
Macaroni
Malala Yousofuzzi
Marilyn Bunroe
Marvelous Ms Maple
Mary Maid
Milkshake
MooMoo
Ms President
Nibbler
Oprah Winfur
Peppermint Patty
Pepperoni
Pepsi
Playgirl Bunny
Pretty Woman
Puff The Magic Rabbit
Queenie
Raggedy Ann
Raspberry
Rorschach (Test)
Salty
Scarlett Johopsson
Shakira Hoppy 
Shorty
Skittles
Skunk
Smarty
Smurfette
Sneaky
Some Bunny
Sonic
Stitch (From Lilo & Stitch)
Sunny D
Sweet Potato
Taylor Swiftjumps
The Chosen Bun
Tic Tac
Tabasco
Toffee
Tofu
Tomato
TP (Toilet Paper)
Wiggles
Wilma (Flintstone)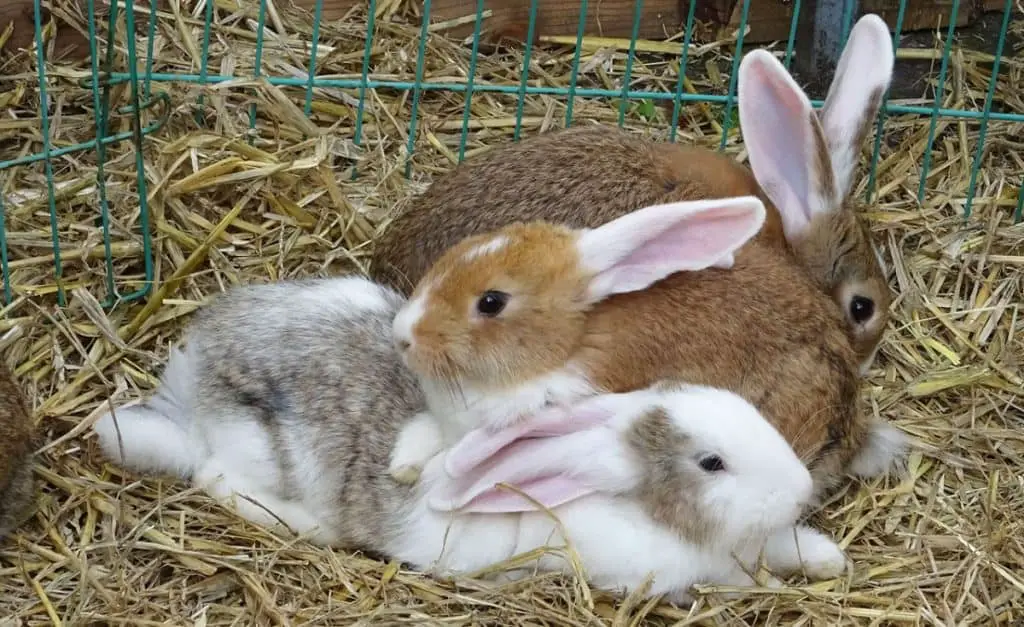 147 Unique Girl Bunny Names
Acacia (Honorable in Greek)
Adriana (Black in Latin)
Aiko (Beloved in Japanese)
Aka (Black in Uzbek)
Altan (Red Dawn In Turkish)
Alyson Hannigan (Red Head)
Amaya (Night Rain in Japanese)
Amora
Ann Margaret (Red Head)
Artemis (Moon Goddess)
Astrid (Beautiful in Scandinavian)
Athena (Goddess)
Azul (Blue In Spanish)
Azur (Black in Egyptian)
Bahari (Sea In Swahili)
Belle Fille (Beautiful In French)
Bla (Blue In Swedish)
Blau (Blue In German)
Bleu (Blue In French)
Bluu (Blue In Swahili)
Cabernet
Cecily Parsley
Celeste (Blue in Spanish)
Cher (Snow In Russian)
Ciel (Sky In French)
Cielo (Sky In Spanish)
Ciggy
Cirrus (Type Of Cloud)
Conejito (Bunny In Spanish)
Coniglietta (Bunny In Italian)
Da Bao (Big Bunny in Chinese)
Dee (Dark in Welsh)
Deva (Hindu Moon Goddess)
Eis (Ice In German)
Ewan McGregor (Red Head)
Fennec (type of fox)
Fergie (Red Head)
Feu (Fire In French)
Feuer (Fire In German)
Fia (Dark in Gaelic)
Froid (Cold In Swedish)
Fuego (Fire in Spanish)
Gelo (Ice In Portuguese)
Häschen (Bunny In German)
Havet (Sea In Swedish)
Himlen (Sky In Swedish)
Hiver (Winter In French)
Iggy (Igloo)
Ijs (Ice In Duch)
Invierno (Winter In Spanish)
Jessica Chastain (Red Head)
Jetta (Jet Black in Latin)
Julia Roberts (Red Head)
Kallt (Cold In Swedish)
Kapa (Black in Kazakh)
Katniss (From Hunger Games)
Kenzie (Fair One In Scottish)
Khaleesi (Queen in GoT)
Kim Kardearsian
Konijn (Bunny in Dutch)
Kuro (Black In Japanese)
Kylo (From Star Wars)
Lana Del Rey (Red Head)
Lapin (Bunny In French)
Lapis Lazuli (Gemstone)
Lawine (Avalanche In Dutch)
Leila (Night In Hebrew)
Lindsey Lohan (Red Head)
Lola (Space Jam)
Lolo (Red in Romani)
Lulu (Rabbit In Native American)
Luna (Moon In Spanish)
Maelona (Pincess in Welsh)
Mar (Sea In Spanish)
Maraschino (Mara)
Mary Jane Watson (Red Head)
Melanie (Dark Skinned in Latin)
Mer (Sea In French)
Mileap Cyrus
Minnie Pearl (From Yee Haw)
Miranda Hobbs (Red Head)
Molly Ringwald (Red Head)
Momo (peach in Japanese)
Moneypenny (From James Bond)
Morticia (From the Adams Family!)
Ms. Frizzle (From Magic School Bus)
Musta (Black in Finnish)
Mystique (From X-Man)
Na'vi (From Avatar)
Nakia (From Black Panther)
Nala (Simba's Wife)
Naomi Judd (Red Head)
Neige (Snow In French)
Nero (Black In Italian)
Nieve (Snow In Spanish)
Nisha (Night in Sanskrit)
Noche (Night In Spanish)
Noir (Black In French)
Notte (Night In Italian)
Nuit (Night In French)
Ophelia
Ossidiana (Obsedian In Italian)
Papier (Paper In French)
Pearl (as in a black pearl)
Perle Noire (Black Pearl In French)
Preto (Black In Portuguese)
Queen Elizabeth
Ramanda (Queen Of Wakanda)
Reba McEntire (Red Head)
Rogue (X-Men)
Rossa (Red In Italian)
Rot (Red In German)
Rouge (Red In French)
Rowan (Red One in Gaelic)
Ruadh (Red Hair In Gaelic)
Ruby (From Max & Ruby)
Rufus (Red Haired In Latin)
Sansa Stark (From GOT)
Scarlet Witch (Red Head)
Scarlett Johansson
Schnee (Snow In German)
Selene (From Underworld)
Shani (Red In Hebrew)
Sharon Osbourne
Sheba (African Queen)
Shirley MacLaine
Sneeuw (Snow In Duch)
Sno (Snow In Swedish)
Sophie Turner
Stella
Stratus (Type Of Cloud)
Sungura (Bunny In Swahili)
Susan Sarandon
Sven (From Frozen)
T' Challa (King Of Wakanda)
Teina (Black In Maori)
Tiatian (Fairy Queen)
Topaz (Gemstone)
Trinity (From The Matrix)
Usagi (Japanese for Bunny)
Usiku (Night In Swahili)
Vintern (Winter In Swedish)
Wilma Flintstone (Red Head)
Wynonna Judd (Red Head)
Xena
Zafiro (Sapphire In Spanish)
Mond (Moon In German)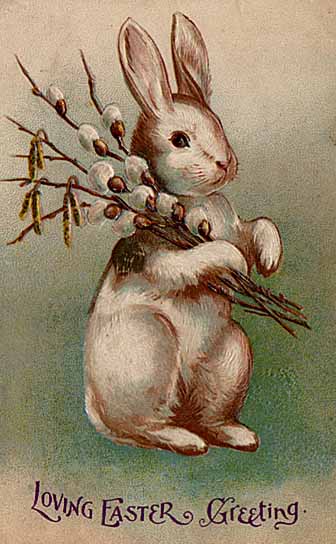 ---
39 Easter & Spring Girl Bunny Names
Lots of people get new pet bunnies on and around Easter each year. When picking out names for your new pet Easter Bunny, you can choose from any of the lists of names on this page, or you could choose a rabbit name based upon the color of your pet Easter rabbit, or you could choose a name that will always remind you that your sweet pet bun was an Easter Rabbit.
Angel
April 
Blossom 
Blue Bell
Cadbury
Daisy
Dandelion
Easter
Eden
Eggie
Faith
Flower
Hibiscus (Flower)
Hyacinth (Flower)
Hydrangea (Blue Flower)
Iris (Flower)
Ishtar
Lavernia (Spring Baby in French)
Lilac
Marigold
Nigella (Blue Flower)
Nuovo
Omen
Orchid
Ostara
Ostern (German)
Pascha (Greek)
Peep
Peony
Petunia (Blue Flower)
Primrose (or Prim)
Robin
Sprig
Tazia (Will Be Reborn in Italian)
Tulip
Verbena (Flower)
Veronica (Flower)
Vita
Willow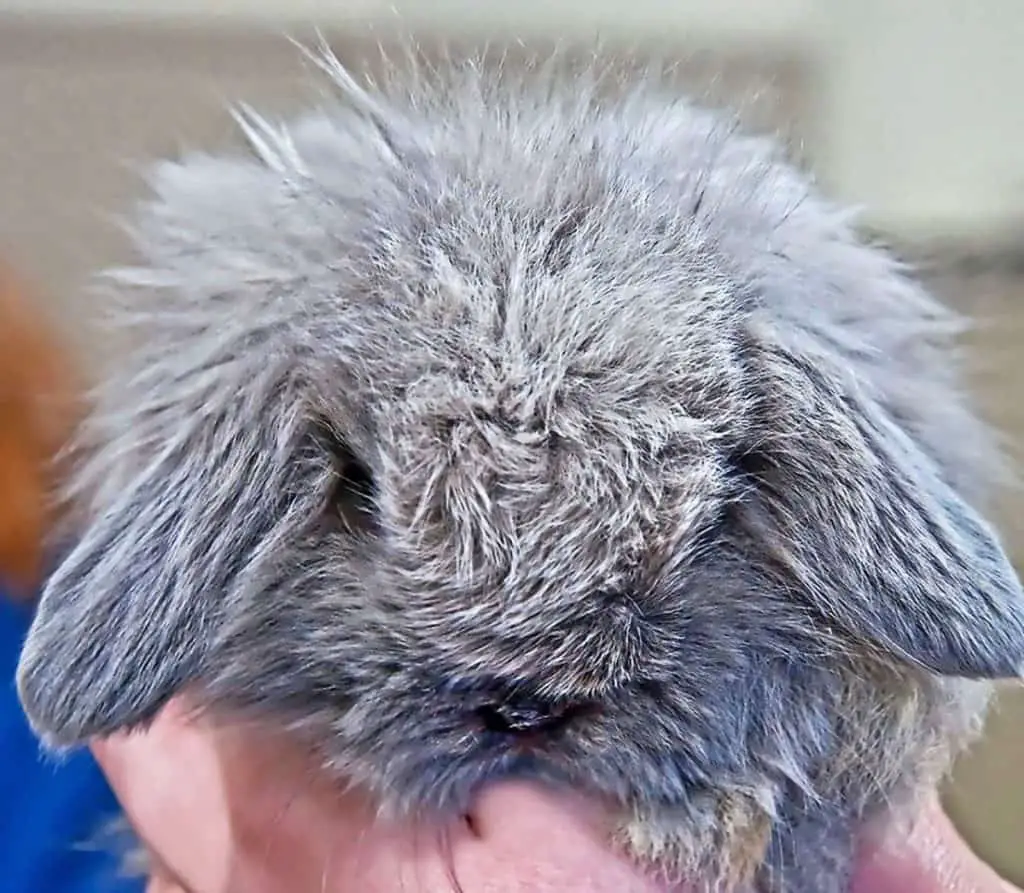 730 Popular Girl Bunny Names
These are some of the most popular names for girl rabbits, but not the most popular. To make it easier, we've broken it down by the starting letter for each girl rabbit name idea.
Check out this list, but keep scrolling down to find the Top 10 Girl Bunny Names.
Girl Rabbit Names That Beginning With A
Abby
Abe
Ablaze
Adelaide
Adele
Aisha
Alabaster
Alani (Orange Tree In Hawaiian)
Alba
Albina
Alex
Ali
Alice
Altoid
Alva
Amalia
Amara
Amber
Amber Rose (Red Head)
Amy Adams (Red Head)
Andra
Anemone
Anise
Annabell
Anne (Of Green Gables)
Annie
Aphrodite
Apollo
Apollo (Red Head)
Apple
Apricot
Aqua
Aquamarine
Arabella
Arctic
Arden
Ares
Ariel (Red Head)
Arizona
Artic
Arya
Ash
Asher
Ashes
Ashley
Aspen
Aster
Astra
Astral
Atticus
Aubrey
Auburn
Aurelia
Autumn
Ava
Avalanche
Avery
Avril
Girl Rabbit Names Beginning With B
Bailey
Basil
Beau
Becky
Belinda
Bella
Belva
Bertha
Betsy
Betty
Bianca
Bianco
Binx
Birch
Biscuit
Black
Black Pearl
Blanche
Blanco
Blaze
Blizzard
Blondie
Bloom
Blue
Blue Star
Blue Velvet
Blueberry
Blush
Bonnie
Bootleg
Boots
Brenna / Brena
Bridget
Brielle
Brienne
Brighton
Brin
Buster
Buttercup
Butterschotch
Girl Rabbit Names Beginning With C
Calla
Calla lily
Camellia
Camille
Carbon
Carly
Carmine
Carnation
Cashew
Casper (friendly ghost)
Cauliflour
Cersei
Chalk 
Chalky
Chandra
Char
Charcoal
Charlotte
Chesnut
Chevron
Chilly
China
Chip
Chloe
Chocolate
Chowder
Chrissy
Ciara
Cider
Cinder
Cinnamon
Citrus
Clara
Claudia
Clear
Clifford
Cloud
Clover
Coal
Cobalt
Coco
Cocoa
Coconut
Coffee
Cokey
Comet
Cookie
Cookies n' Cream
Coolwhip
Copper
Cora
Coral
Cornflower
Cosmo
Cotton
Coven
Crackers
Cranberry
Cream
Creamer
Creamsicle
Creamy
Crest
Crimson
Cringle
Crispin
Crow
Crown
Crystal
Currant
Curry
Girl Rabbit Names Beginning With D
Daenerys Targaryen (GoT)
Daffodil
Dahlia
Dakota
Damia
Damien
Daphne
Darcy
Davina
Dawn
Delia
Delilah
Denali
Denim
Desert
Diamond
Divya
Domino
Dove
Downy
Dusk
Dusky
Dusty
Girl Rabbit Names Beginning With E
Ebon 
Ebony
Eclipse
Egg Nog
Ego
Eightball
Electra
Elise
Ellie
Elvira
Ember
Emery
Emma Frost (X-Men)
Emma Stone
Enigma
Espresso
Estella
Etta
Eve
Everest
Evie
Girl Rabbit Names Beginning With F
Fairy
Falcon
Fanta
Farrah
Fedoria
Fern
Fire
Fireball
Firecracker
Firefly
Firefox
Firestarter
Firewall
Flame
Flora
Florence
Flossy
Flour
Flurry
Foam
Fog
Foggy
Fox
Foxtrot
Frankie
Freeze
Fresh
Fressia
Freya
Friday
Frosty
Fuchsia
Fudge
Fuji
Furby
Girl Rabbit Names Beginning With G
Gabe
Gabriel
Gabrielle
Galaxy
Garbo
Garnet
Gem
Gemila
Genvieve
Georgie
Gigi
Ginger
Glint
Glit
Glitter
Glory
Gloss
Godiva
Godzilla
Goldfish
Goldie
Goliath
Good Natt (Night In Swedish)
Goth
Grace
Gracie
Granite
Graphite
Greenland
Greta
Gwen
Girl Rabbit Names Beginning With H
Halo
Harmony
Harper
Harriet
Harvest
Haze
Hazel
Heather
Hefty
Heinz
Henna
Herbivore
Holly
Holstein
Hope
Hope Summers (X-Men)
Hops
Horchata
Hydrangea
Girl Rabbit Names Beginning With I
Ianco
Ice
Ice Cube
Ice T
Icee
Iceland
Icelyn
Iceman
Ichabod
Icicle
Icing
Icy
Igor
Imogen
Inaba
Inferno
Ink
Inkwell
Inky
Ire
Iris
Isa
Isabelle/Isabella
Isla
Ivory
Ivy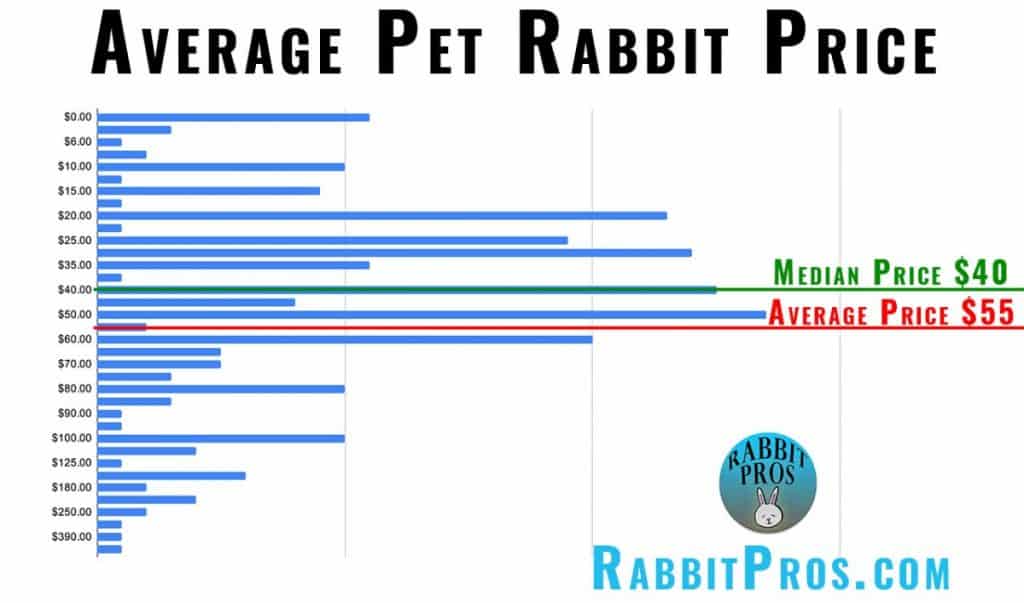 Girl Rabbit Names Beginning With J
Jada
Jaguar
Jam
January
Jasmine
Jasper
Java
Jean
Jeeves
Jelly
Jellybean
Jesper
Jessica
Jessie
Jet
Judas
Juhi
Julius
Junior Mint
Juniper
Justin
Girl Rabbit Names Beginning With K
Kaia
Kalulu
Karla
Kat
Kaz
Keira
Ketchup
Keva
Kiara
King
Kip
Kira
Kiss
Kiwi
Kona
Krissy (Krystal)
Kumquat
Kyra
Girl Rabbit Names Beginning With L
Lace
Lacey
Lady
Ladybug
Lake
Lara
Laser
Latte
Lava
Lavender
Layla
Lilly
Lily
Liquorice
Lita
Lobster
Lois Griffin (Red Head)
Lottie
Love
Lucy
Lumi
Lyra
Girl Rabbit Names Beginning With M
Mable
Mack
Mackenzie
Madam President
Maddie
Maeve
Magenta
Maggie
Magic
Magnolia
Magpie
Mahogany
Mai Tai
Malachi
Mango
Maple
Marceline
Marcia Cross (Red Head)
Marge
Marmalade
Marmite
Maroon
Mars
Marzipan or Marzibean
Maverick
Maya
Mayo
Meezer
Meira
Merida
Meringue
Meryl
Mickey
Midnight
Miffy
Miley
Milky
Milly
Mimi
Minnie
Mischa
Missy
Misty
Mittens
Mocha
Mochi
Moki
Monochrome
Moon
Moonflower
Moonlight
Moonshine
Moscato
Moss
Motley
Mouse
Muffin
Myra

Girl Rabbit Names Beginning With N
Naila
Naomi
Narisse
Nemesis
Nemo
Neo
Nerissa
Nerrine
Nevada
Neve
Nina
Ninja
Nixie
Noel
Noelle
Noodle
Nutmeg
Nyda
Nyx
Girl Rabbit Names Beginning With O
Oakley
Obsidian
Ocean
Oceano
Octavia
Oden
Odie
OJ
Opus
Orange
Orange Soda
Orangina
Orca
Oreo
Orion
Orpheus
Orson Welles
Osiris
Ossie
Girl Rabbit Names Beginning With P
Pancake
Panda
Pansy
Panther
Pants
Papaya
Paprika
Paris
Pascal
Pasha
Paste
Patches
Patty
Payton
Peach
Peach Cobbler
Peaches
Peachy
Peanut
Pearl
Penelope
Penguin
Penny
Pepper
Pepper Ann
Persephone
Persia
Persimmon
Petal
Peter Pan
Phantom
Phoebe
Phoenix
Piano
Pilly
Pingu
Pip
Piper
Pippa
Pitch
Pitch Dark
Pixel
Pluto
Poe
Pogo
Polar Bear
Pomegranate
Poof
Popcorn
Poppet
Popsicle
Porcelain
Porkchop
Powder
Prince
Puck (From Shakespeare)
Puffin
Puma
Pumpkin
Pumpkin Pie
Pumpkin Pudding
Pumpkin Spice
Puto
Girl Rabbit Names Beginning With Q

Girl Rabbit Names Beginning With R
Rae
Rain
Raindrop
Rainy
Raisin
Raja
Rhonda
Rhubarb
Ribbons
Rice
River
Rojo (Red In Spanish)
Rooibos
Rory (Red King In Irish)
Rosaleen (Or Rosa)
Rose
Rosebud
Rosie
Rosso or Rossi
Rosy
Roxie
Roxy
Ruby
Rumi
Girl Rabbit Names Beginning With S
Sable
Sabrina
Sadie
Sadness (From Inside Out)
Saffron
Saffy
Sage
Sahara
Salem
Sally
Salsa
Salt & Pepper
Sands
Sandy
Sangria
Sapphire
Sarge
Saskia
Satin
Satine
Saturn
Scarlett
Scrabble
Shadow
Shady
Shakti
Shamu
Sherah
Sherbet
Shine
Shiny
Shiro
Shreya
Sienna
Silky
Siloh
Ski
Sky
Skylar
Slate
Sloe
Smokey
Snickers
Snow
Snow Cap
Snow Drift
Snowman
Snowmobile
Snowstorm
Snowy
Socks
Sol
Sooty
Sorrell
Sox
Spade
Speedy
Spider
Spirit
Spooky
Spot
Squash
Stain
Star
Starless
Starlight
Starstruck
Storm
Stormy
Stout
Strawberry
Summer
Sunflower
Sunshine
Super Nova
Swarty
Swirl
Girl Rabbit Names Beginning With T
Tabbytha
Tabitha
Tabitha (Red Head)
Talcum
Tang
Tangerine
Tango
Tank
Tapioca
Tar
Targaryen
Tarte
Terra
Tessie
Tiara
Tiffany
Tika
Tilly
Tink 
Tint
Tipper
Treacle
Tree
Trinket
Trixie
Truffle
Truffles
Twilight
Twinkle
Twizzler
Girl Rabbit Names Beginning With U
Girl Rabbit Names Beginning With V
Valentina
Valentine
Valley
Vanilla
Vapor
Vega
Velveeta
Velvet
Venom
Venus
Vera
Vermillion
Vesta
Vinca
Vintage
Violet
Vodka
Girl Rabbit Names Beginning With W
Waffles
Wanda
Whisper
White Wolf
Whitey
Whoopie
Willa
Windy
Winnie
Winter
Wisteria
Witchy
Wizard
Wren
Girl Rabbit Names Beginning With X
Xanadu
Xantha
Xena
Xenia
Xia
Xisoir
XL
Xpress
X-Ray
XSmall
Xtra
XtraSmall
Xylia
Girl Rabbit Names Beginning With Y
Yara
Yaz
Yedda
Yeezy
Yeti
Ying-Yang
Yogurt
Yucca
Yuki
Yukon
Yuri
Girl Rabbit Names Beginning With Z
Zara
Zee
Zinnia
Zoey
Zola
Zorro
Zula
Zuri (From Black Panther)
---
Top 10 Girl Bunny Name: The Most Popular Girl Bunny Names
We have finally arrived at the Top 10 Girl Rabbit Names. We asked thousands of our rabbit friends on our email list, our group on Facebook, and in other rabbit, communities to share the name of their girl rabbit. We compiled all the data, and here is the list of the 10 Most Popular Girl Rabbit Names.
Some of the most popular female bunny names had a number of variations, so we lumped them together in our count.
1. Belle
2. Bun Bun / Bun / Bunn Bunn
3. Nibbles
4. Fluffy / Fluffers
5. Bunny
6. Elsa
7. Beauty
8. Flopsy / Flops
9. Joy
10. Thumper / Thumperet / Thumpie
---
We hope this article helped you find the perfect name for your new bunny. Please take a moment to tell us in the comments below what you named your new bun.
If you have a picture of your cutie that we could feature on our website and on our social media, send it to Stacey@RabbitPros.com.
~Stacey
P.S. If this is your first bunny, be sure to check out our Recommended Rabbit Gear, it will save you a ton of time and disappointment as you get the stuff you and your new bunny need.