Disclosure: We may earn money or products from the companies mentioned in this post.
We all know about Bugs Bunny and The Easter Bunny, but do you know about the other famous bunnies? In this article, our team of rabbit pros compiled the most comprehensive list of famous rabbits that are found throughout human history.
On this list, you'll find rabbits included from both Reel Life and Real Life.
We broke our list of famous bunnies down into three categories:
Famous Rabbits In Literature
Famous Rabbits In Movies or Television
Famous Rabbits In Real Life
Famous Rabbits In Comics
Famous Rabbits In Video Games
Join me as we hop through history, and to make it more fun, track the famous rabbits that you are familiar with and let's see how much rabbit trivia you know!  
---
Babs Bunny (Tiny Toon Adventures Cartoons)
Famous Rabbits In Movies or Television
Babs Bunny is co-leader of the Tiny Toons. Bab's real name is Barbara Anne Bunny, but all of her friends refer to her as Babs. Babs is about 14 years old and is the constant companion of her friend Buster Bunny (more on him later).
We really don't know what the relationship between Buster and Babs is, though their interaction is much like brother and sister. In addition, we know that Babs and Buster Bunny are no relation to Bugs Bunny.
Basil Stag Hare (Redwall Book Series)
A Famous Rabbit From Literature & From Movies or Television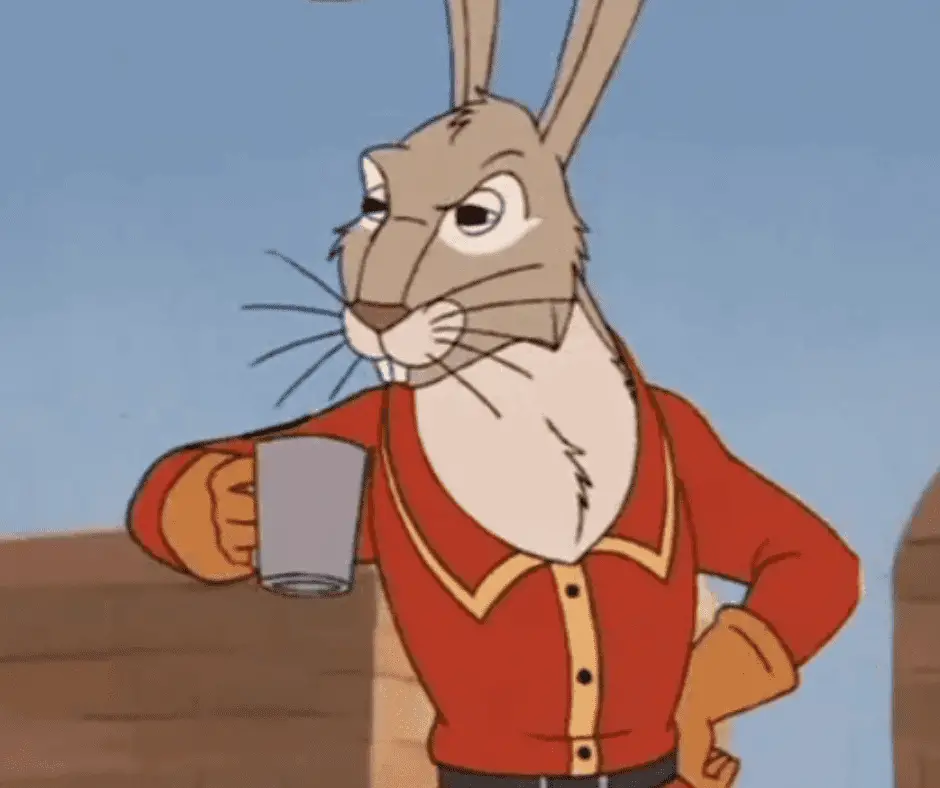 The Redwall Book Series is a fantasy series that was written by Brian Jacques from 1986 up to 2011.
One of his most iconic creations is the famous rabbit, Basil Stag Hare, who was initially known for having a huge appetite bordering on gluttony. This iconic hare is also very political as he possesses military prowess and is known to be a Freedom Fighter. 
The books were also made into a TV series, but the books are amazing and a standard for many teachers to get reluctant readers to dig into reading.
Bean Bunny (Tale of The Bunny Picnic)
Famous Rabbits In Movies or Television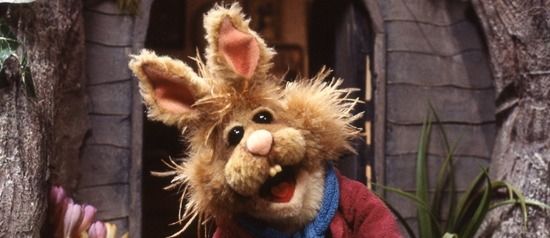 Bean Bunny is a beloved character created for children. He is famous for being part of the Muppets and made his debut as the star of the TV special called "The Tale of The Bunny Picnic".
Bean Bunny shares some common characteristics with real bunnies because like real bunnies, he also hates loud and sudden noises. 
You can still get the Tale of The Bunny Picnic in both book and DVD on Amazon.
Benjamin Bunny (The Tales of Benjamin Bunny) 
Famous Rabbit From Literature
Benjamin Bunny is another brainchild of the children's book author, Beatrix Potter who is most famous for writing Peter Rabbit (more on him later).
Benjamin Bunny is actually the cousin of Peter Rabbit. As a matter of fact, Benjamin even appears in some stories with Peter Rabbit!
Bucky o'Hare (Bucky O'Hare Comics)
Famous Rabbit In Comics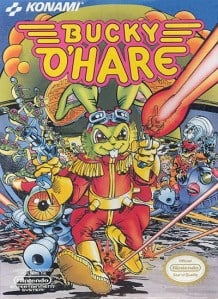 Bucky O'Hare is another comic book character that originated in the 1980s when anamorphic animals were wildly popular after the unexpected success of Teenage Ninja Turtles.
Bucky O'Hare was then launched in the UK in the early 1990s, which lead to a short-lived spinoff TV series, his own line of action figures, and even two video games available on NES and in an arcade version! Now that's a famous bunny.
Believe it or not, You can still find some of the action figures on Amazon.
Bugs Bunny (Looney Tunes) 
Famous Rabbits In Movies or Television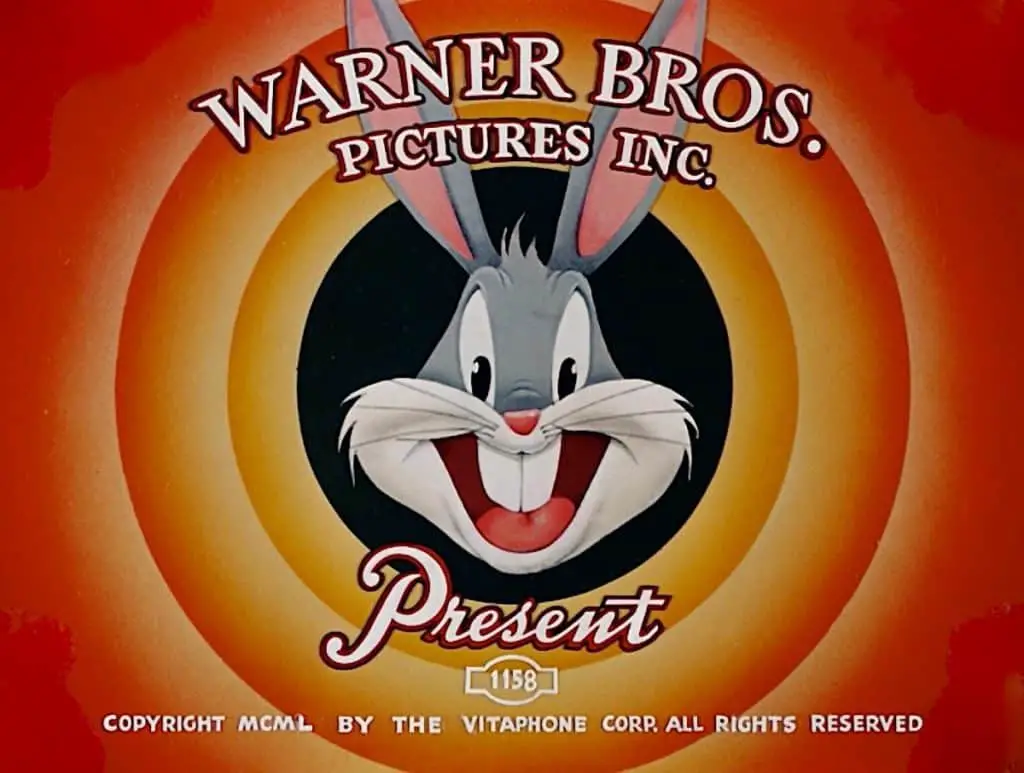 "What's up, Doc?" That line is definitely patented to Bugs Bunny.
This adorable bunny has an entire Bugs Bunny Article because he is such a historic character that was able to cement bunnies as true celebs in the Reel World.
Do you know what makes Bugs Bunny a Legend? He was able to ball with Michael Jordan!
"Of course you realize, this means war."

Bugs Bunny
Bunnicula (Bunnicula TV Series)
Famous Rabbits In Movies or Television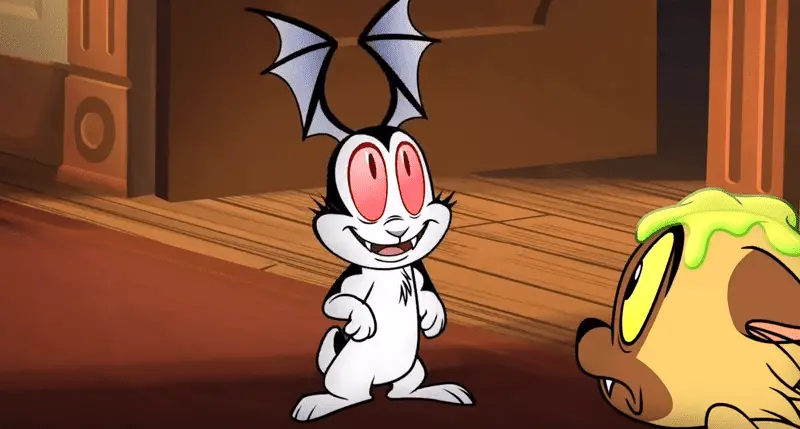 If you're thinking that this funny name is a combination of "Bunny and Dracula" Then you are absolutely right. Bunnicula is a TV cartoon character that was famous on Cartoon Network in 2016.
Unlike Dracula though, Bunnicula does not drink blood to gain superpowers. He is vegetarian and has to drink vegetable juice to get access to his powers which leads to many mischievous adventures. 
Buster Baxter (Arthur)
Famous Rabbits In Movies or Television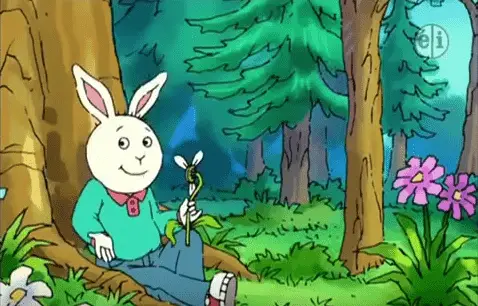 Buster Baxter is another cartoon character this time for the TV series Arthur.
He is Arthur Read's best friend. Buster has a penchant for topics about space, specifically those that are about aliens. He is outgoing, friendly, and well-mannered. 
Buster Bunny (Tiny Toon Adventures Cartoon)
Famous Rabbits In Movies or Television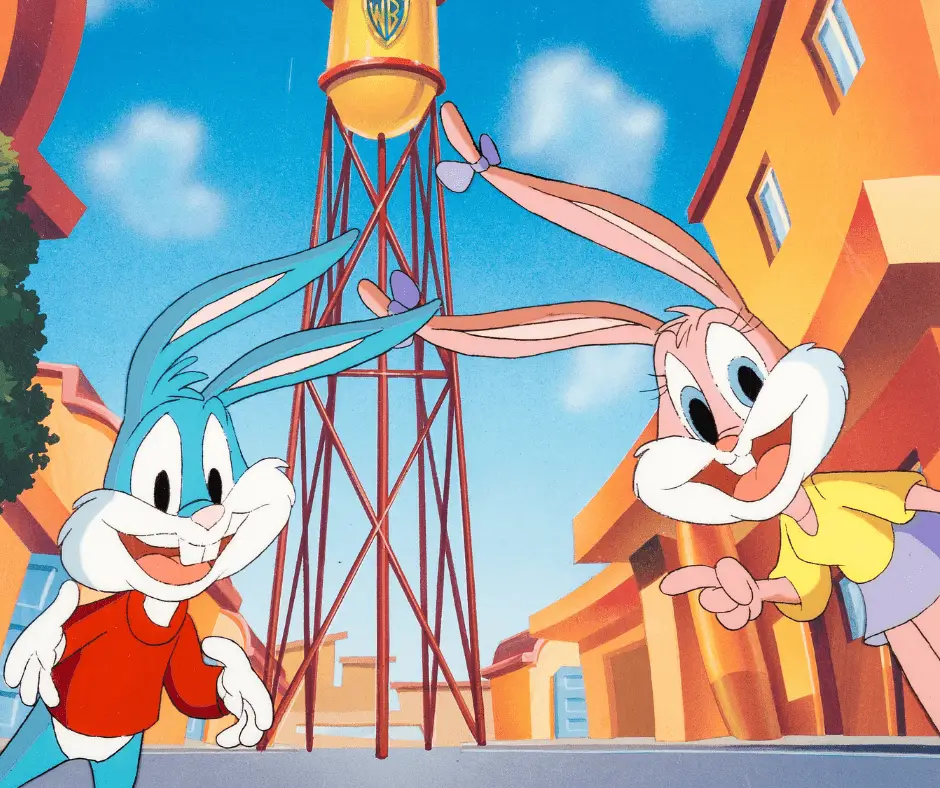 Buster Bunny is one of the main characters in the Tiny Toon Adventures Cartoon. Not only is he a central character, but he's the leader of the Tiny Toons which is pretty impressive given that Buster Bunny is about 14 years old.
Buster's co-leader is Babs, but we'll talk more about her next.
Br'er Rabbit
Famous Rabbit From Literature
Br'er Rabbit is an iconic character of lore. He is a central figure of African-American oral stories in 19th century America that was eventually moved to written form and finally adopted by Walt Disney on both print and screen.
This rabbit is known to be a rebel and a trickster, using his wits to get what he wants. He bends social norms and is known to anger some authority figures. 
Even after all these years, Br'er rabbit stories remain in print and are a mainstay of children's stories.
Cadbury Bunny (Cadbury Commercials)
Famous Rabbit In Movies or Television
This real-life fluffy white rabbit is famous for its marketing strengths and advertising prowess. Nothing beats a bunny to keep us wanting some indulgent chocolates even after Easter. 
Have you ever wondered where the idea of a rabbit laying eggs came from? Here's a link to our article where we share the history of egg-laying rabbits and even tell you what mammals actually lay eggs!
Captain Carrot (Zoo Crew Comics)
Famous Rabbit In Comics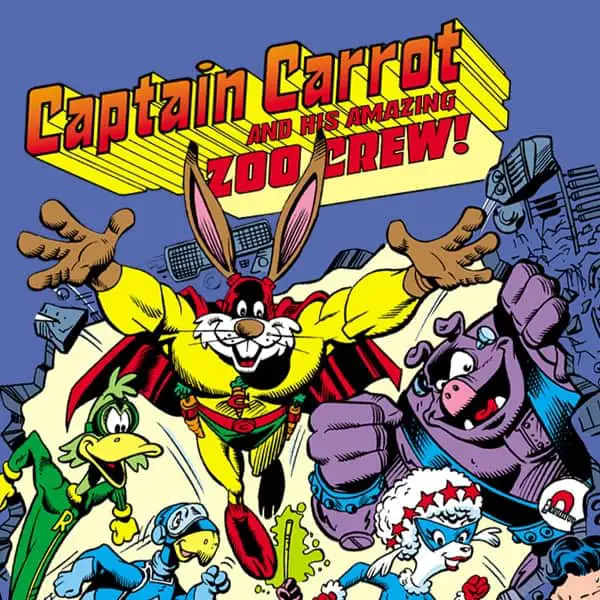 There seems to be an inexhaustible amount of bunny superheroes. Captain Carrot is a comic book superhero created by DC comics. He is the leader of a squad of superheroes made up of superpowered anthropomorphic zoo animals. 
Crusader Rabbit (Crusader Rabbit)
Famous Rabbit From Movies & Television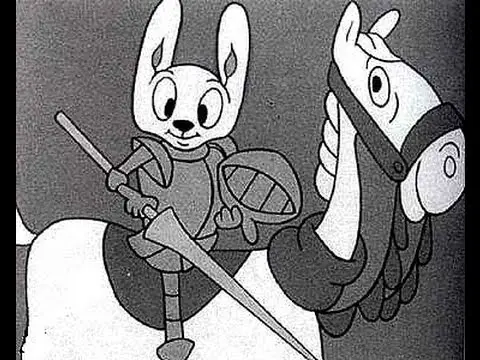 Crusader Rabbit is an animated cartoon series. In fact, this is the first animated series to be shown created for television.
The show aired for the first time in 1950 and was focused on two characters namely Crusader Rabbit and his sidekick Ragland The Tiger.
The Crusader Rabbit cartoon ran from 1950 to 1952 with a total of 195 episodes. This famous bunny was central in bringing cartoons to television and deserves to be forever remembered.
Daisy The Rabbit with Longest Tail
Famous Real Life Rabbit
Daisy the Rabbit is also owned by Annette Edwards and currently holds the Guinness book of record for Rabbit with the longest tail. She has bested the previous owner of the title by 5cm. Her tail is 17cm long (6.7 inches). Now that's indeed a long tail fitting for a queenly rabbit. 
Here is a link to an article right here on RabbitPros where you can learn more about how long rabbit tails really are and the answers to 14 other questions about bunny tails.
Darius the Largest Rabbit in the World
Famous Real Life Rabbit
Darius, the Flemish Giant, is the largest rabbit in the world. He measures 4 feet and 3 inches long and is owned by Annette Edwards of the UK.
Unfortunately, he is reported to be stolen from his enclosure and has been missing since then. The reward for his return has been doubled and the world still hopes that he finds his way home. 
Want to learn more about Darious? We wrote an article about the worlds largest rabbit breeds right here on RabbitPros.
Easter Bunny
Famous Rabbit From Literature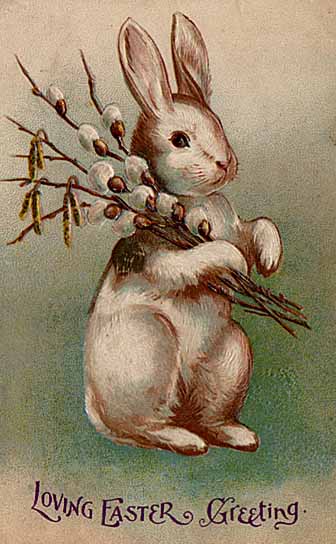 The Easter Bunny is probably the most famous rabbit in the world. Nearly every culture has some version of the Easter Bunny, though they might not be related to Easter at all. What they do have in common is that they are all stories of egg-laying rabbits.
However, The Easter Bunny isn't limited to those stories. He's so famous that he's made appearances everywhere; from commercials to movies.
My personal favorite is the Easter Bunny in the Rise of the Guardians Movie. I loved seeing the Easter Bunny team up with all other mythical creatures of law to save the world from nefarious villains. 
Edward Tulane (The Miraculous Journey of Edward Tulane)
A Famous Rabbit From Literature
Edward Tulane is a china rabbit from an endearing book entitled "The Miraculous Journey of Edward Tulane" by Kate DiCamilo. This book won the 2006 Boston Globe-Horn Book Award in the Fiction Category which is how such a new book made the list of famous rabbits.
The story of Edward Tulane is filled with depth and profoundness. It tells of a vain china rabbit who fell overboard from a ship and is trying to find his way home. 
The story will make love and shed a few tears. And the artwork (featured in the video above) will take your breath away.
"You must be filled with expectancy. You must be awash in hope. You must wonder who will love you, whom you will love next."

The Miraculous Journey of Edward Tulane
Energizer Bunny (TV Commercial)
Famous Rabbits In Movies or Television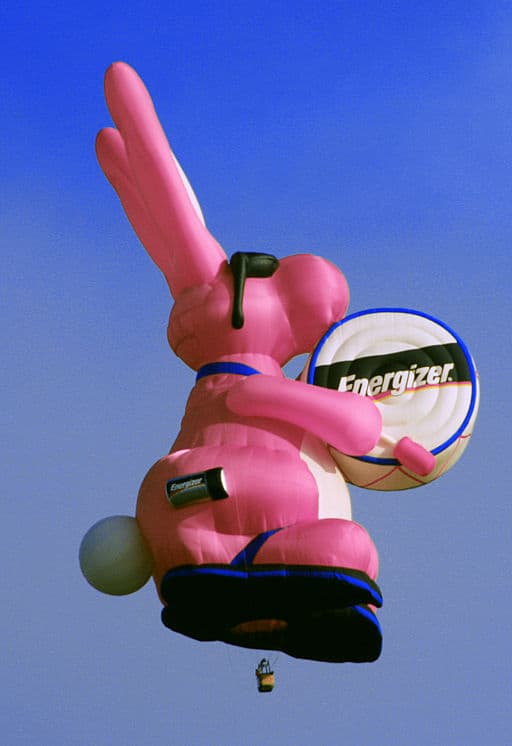 If you've watched much TV since 1988 when this pink bunny that never runs out of energy first appeared, then you've seen the famous Energizer Bunny.
The Energizer Bunny is one of the most famous brand mascots (for Energizer Batteries) in the history of television. It is easily recognizable not just because of its pink fur but also because it wears sunglasses, flip flops, and is always beating a white drum with the Energizer logo dead center.
However, the Energizer Bunny isn't the only famous pink bunny! There is also a pink bunny that appears in another battery company's commercials – Duracell.
It seems that The Energizer Bunny is famous in the US, and the Duracell Bunny is famous in the rest of the world.
As a matter of fact, these two battery giants have been at war over the famous pink bunny for over 30 years.
Did you know that you can have your own Energizer Rabbit Toy? You sure can! Check it out on Amazon.
And you can't find a Duracell Rabbit Toy on the US Amazon Site (see the video above). If you live in the rest of the world, can you find one? Let us know in the comments below.
Flopsy the Oldest Rabbit Ever
Famous Real Life Rabbit
Flopsy is a wild rabbit that also holds the Guinness Book of Records for being the oldest rabbit to have ever been caught. He was caught in Australia and lived up to 18 years before dying in his owner's home. 
Harvey (Harvey)
Famous Rabbit From Movies And Television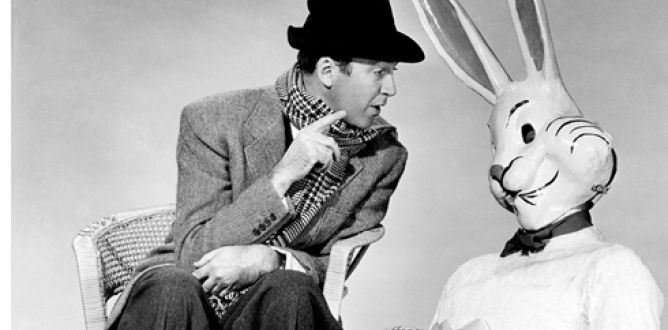 Harvey is an iconic movie character from the 1950 Jimmy Stewart movie "Harvey" which tells the story of a man who has a 6ft invisible white bunny as a best friend. As expected, catastrophe and comedy ensue when a well-meaning sister of the man tries to commit him to the asylum fearing that he is crazy and seeing things that are not real. 
Not only is Harvey the rabbit famous from the movie which shares his name, but is also the subject of one of the largest rabbit statues in the world!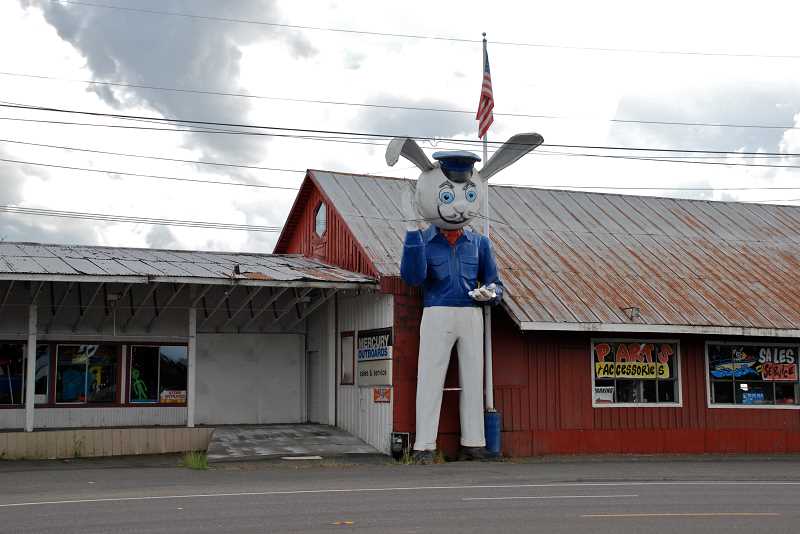 The Harvey statue sits outside of the Harvey Marine in Aloha Oregon. The business is named for the original owner, but the statues pay homage to the famous rabbit from the movie and has acted as a mascot for the business since the 1970s.
Hodge Podge (Bloom County Comics)
Famous Rabbits In Comics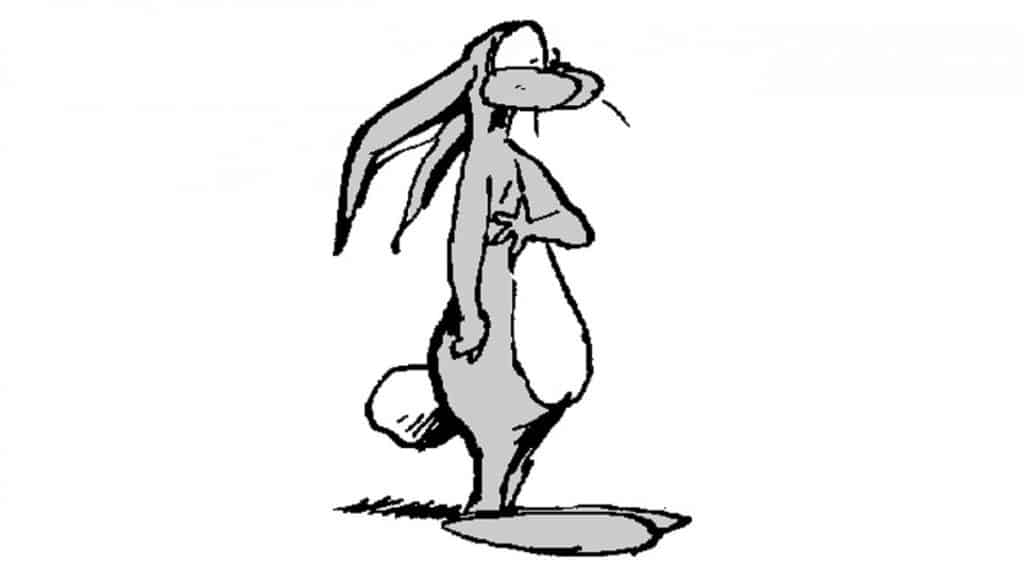 Who says bunnies can't be political? Hodge Podge is a rabbit character that stars in the Bloom County comics that was created by Berkeley Breathed during the 1980s. He is good friends with two other main characters and holds a very fanatical and conservative stance when it comes to political issues he is passionate about. 
Bloom County was a wildly popular newspaper comic strip and collections remain in print even today.
Honey Bunny (Looney Tunes)
Famous Rabbit From Movies And Television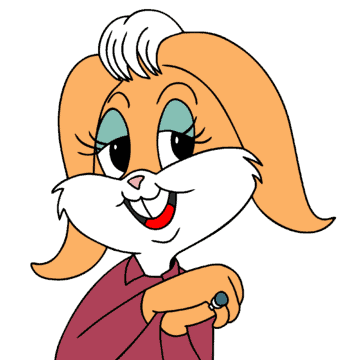 Honey Bunny is Bugs Bunny's former flame and first appeared with Bugs in the 1950s. Through the 1960s and 70s, Honey was in many cartoons and was a mainstay in the Loony Toon Merchandising efforts.
Hoppy The Marvel Bunny (Hoppy the Marvel Bunny) 
Famous Rabbit From Comics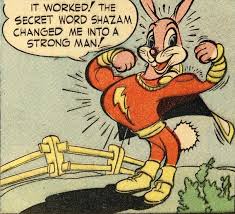 Hoppy the Marvel Bunny is a comic book character created by Chad Grothkopf in 1942 and debuted in Fawcett's Funny Animals #1. Hoppy was created as a spinoff of the Captain Marvel Series but was later adopted to be part of DC comics.
Since he is a bit of a crossover character, his powers are a combination of both Marvel and DC. He has powers that are similar to Captain Marvel but can only access them by yelling "Shazam!"
Jackalope of the Smithsonian
Famous Rabbits From Real Life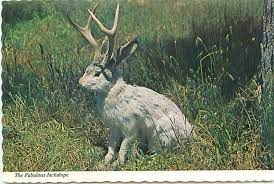 The Jackalope of the Smithsonian is indeed a sight to behold. Some might even think that it is a mythical creature that came to life. This rabbit has been preserved by the museum because of its distinct features and protrusions that look like horns.
If you want to learn more about the Jackalope, we also have a separate article delving into the truth about Jackalopes. 
Jazz Jackrabbit (Jazz JackRabbit Video Game)
Famous Rabbit From Video Games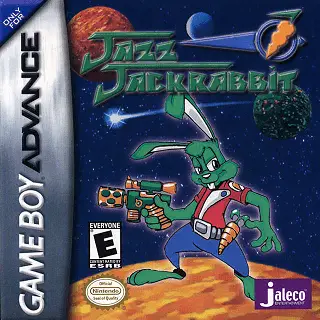 Those born in the 90s will be very familiar with the Jazz Jackrabbit video game. This game features a green rabbit who has to defeat his nemesis Devan Shell (a tortoise). There were three releases of the game, the last one was in 2002. 
Judy Hops (Zootopia)
Famous Rabbit From Movies or Television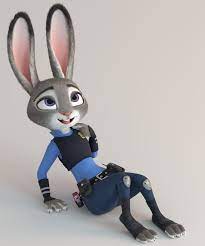 Who doesn't love Judy Hops from the 2016 Disney movie "Zootopia"?
This small bunny with big dreams and a big heart is one heroine that we all rooted for from the beginning of the movie until the last scene. Besides, we love that camaraderie and friendship she showed by teaming up with a sly fox proving to us all that everyone can be friends if we only learn to trust each other. 
Lola Bunny (Looney Tunes)
Famous Rabbits From Movies or Television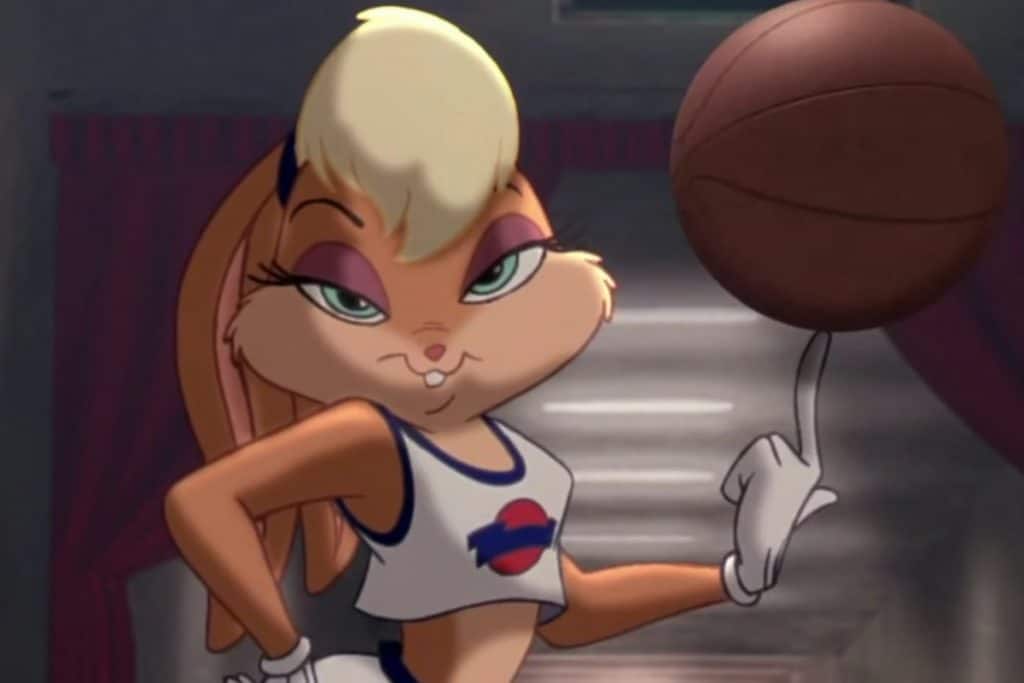 If you're familiar with Bugs Bunny there is no way you will not be familiar with Lola Bunny.
Lola Bunny is a feisty female rabbit that is portrayed as Bugs Bunny's girlfriend.
She made her first debut in the movie Space Jam in 1996 and hence, captured the attention of all movie enthusiasts with her basketball skills, amazing personality, and screen presence. 
March Hare (Alice in Wonderland)
Famous Rabbit From Literature And Movies
In the classic novel, Alice In Wonderland, March Hare is the tuxedo-wearing rabbit that appears in Mad Hatter's Tea Party.
He is portrayed as a little bit mad and confused in the movie adaptation of the story and is seen to always be offering Alice a cup of tea that he then takes back before she can even drink it. 
Marlon Bundo (A Day in The Life of Marlon Bundo)
A Famous Rabbit From Literature & From Real Life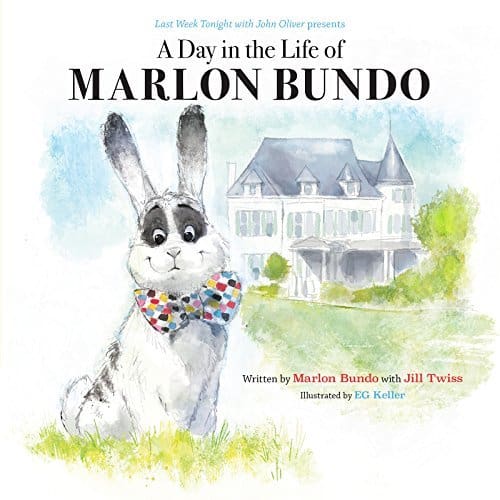 Marlon Bundo is not just a famous rabbit featured in a number of children's books by a number of different authors, but this bunny is actually a real-life bunny that was owned by former Vice President Mike Pence!
Because of his adorableness, he was also named as BOTUS or Bunny of the United States. He was adopted for a school project and captured the hearts of Americans and the world until his death in January of 2022.
This famous bunny might be the most controversial rabbit on this list. You see, the Pence family wrote two books about Marlon Bundo; "Marlon Bundo's Day In The Nation's Capital" and "Marlon Bundo's Best Christmas Ever". Both were very popular books.
However, Vice President Pence has made some pretty strong statements that he didn't support same-sex marriage which drew a lot of anger from those who support it. So in 2018 John Oliver, an American comedian, and left-leaning political pundit published another book about Marlon Bundo, "Last Week Tonight with John Oliver Presents A Day in the Life of Marlon Bundo (Better Bundo Book, LGBT Children's Book)".
This book was written by Jill Twiss, and featured Marlon Bundo as a gay bunny who falls in love with and marries another boy rabbit.
This story made national news, making Marlon Bundo one of the most famous and controversial real rabbits in America and perhaps the world.
You can find all of the Marlon Bundo books still available on Amazon so you can share them or just add them to your political collection.
Mick The Agouti Rabbit 
Famous Rabbit From Real Life
Mick the Agouti Rabbit held the Guinness book of record for being the oldest domestic rabbit in the entire world. He was able to reach 16 years old, almost three times longer than rabbits of his breed. He was owned by Liz Rench in the USA. However, shortly after reaching 16 years old, Mick died and is now remembered for the legend that he is. 
Miffy (Nijntje)
Famous Rabbit From Literature And Movies And Television
Miffy appears in picture books created by Dutch artist Dick Bruna. Miffy actually has a dutch name "Nijntje" which is a shorter name derived from the word "Konijntje" meaning little rabbit.
Miffy has become so popular that there was a movie made based on the character – Miffy the Movie. There were also TV series produced based on the character that premiered on Cartoon Network.
There are tons of Miffy books, movies, and merchandise available.
Miyamoto Usagi (Usagi Yojimbo)
Famous Rabbit From Comics
If you are a fan of the Teenage Mutant Ninja Turtles, then you might be familiar with this character. Miyamoto Usagi is a comic book character created by Stan Sakai of Dark Horse Comic books and is written as a skilled swordsman and ronin. He often crossovers to Teenage Mutant Ninja Turtles media. 
Mr. Bunny Rabbit (Captain Kangaroo) 
Famous Rabbits In Movies or Television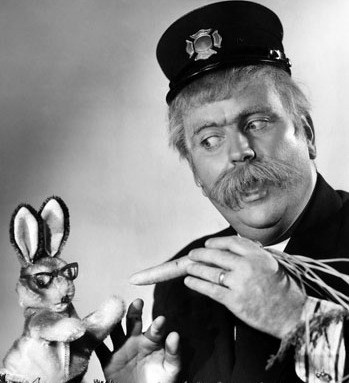 Mr. Bunny Rabbit is another oldie but goodie character. He was actually a puppet for the children's tv show Captain Kangaroo that ran from the 1950s to the 1980s.
Mr. Bunny Rabbit's distinctive characteristic is his horn-rimmed glasses. Like all bunnies, Mr. Bunny Rabbit has a love for carrots. 
Quicky The Nesquik Bunny
Famous Rabbits In Movies or Television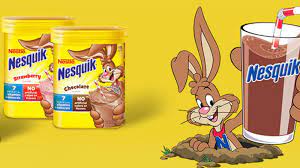 I personally love waking up to the smell of a warm chocolate drink. So the Nesquik Bunny is sure to make it into this list of the most famous rabbits in the world.
The Nesquik Bunny is another brand mascot that is easily recognizable by everyone. He is actually named Quicky and is voiced by Barry Gordon in the commercials. 
Oswald the Lucky Rabbit
Famous Rabbit From Comic Books And Television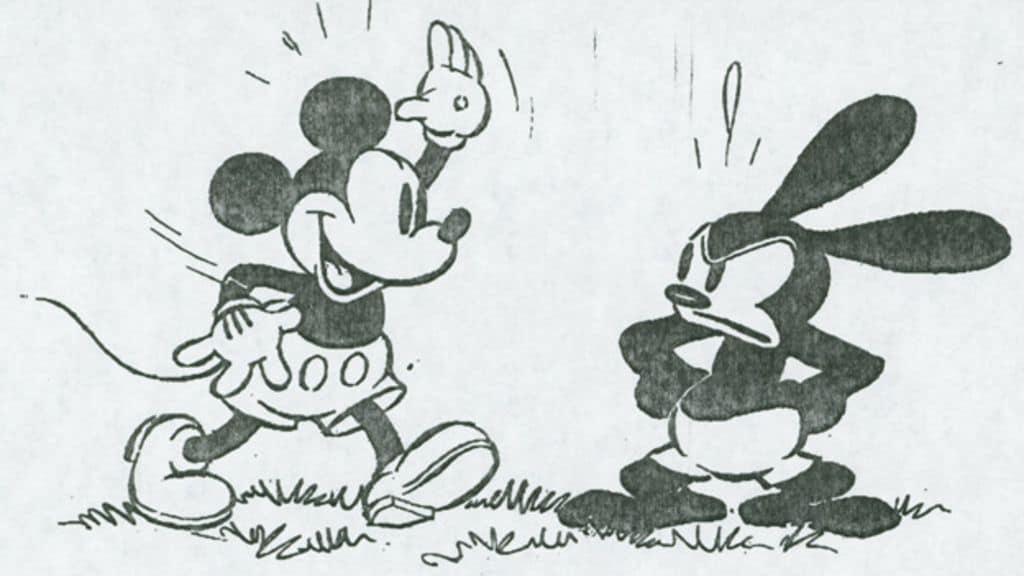 We all know Mickey Mouse but seemed to have forgotten Oswald the Lucky Rabbit, but he deserves to remember as a famous rabbit because he pre-dates Mickey Mouse and might have even been the inspiration for the beloved mouse.
Oswald is actually a cartoon character created by Walt Disney in the early 1920s. He came first before Mickey Mouse but when Walt Disney lost rights to this character, he had to be retired and Walt Disney had to create a character similar to him- Mickey Mouse. 
Peppy Hare (Star Fox Game)
Famous Rabbits In Video Games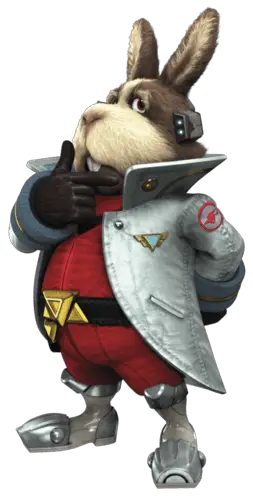 Nintendo has been able to churn out lots of iconic video game characters such as Super Mario and Luigi. Peppy hare is another character that is added to this iconic list. He is one of the best characters in the Star Fox Game, an action-adventure-filled game that is set in space. 
Peter Rabbit (The Tale of Peter Rabbit)
A Famous Rabbit From Literature & From Movies or Television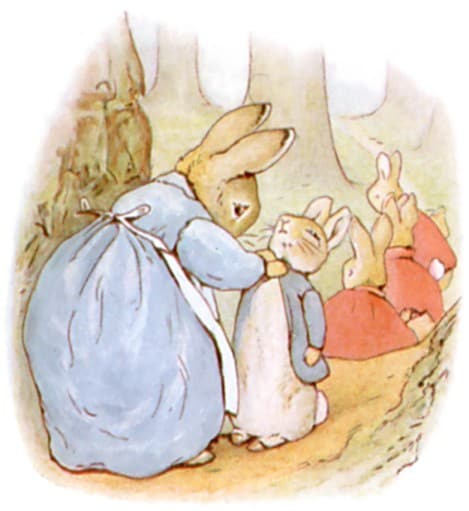 Another childhood staple is Peter Rabbit, a fictional rabbit that is loved by all children around the globe.
Peter Rabbit was brought to life by Beatrix Potter and has since been quite famous in the world of children's literature. This cunning and witty rabbit was also introduced to the big screen last 2018 in the 3D live-action film of the same name. 
Another little-known fact about Peter Rabbit is that aside from being every child's favorite Beatrix Potter character, Peter Rabbit is also very controversial.
The Tale of Peter Rabbit was actually banned in 1985 by the Inner London Education Authority for its "hyperfocus" on portraying middle-class rabbits. And, if you think that the controversies end there, it doesn't.
The movie version of this story was also controversial due to a scene that was deemed as "allergy bullying" which concerned parents threatened to boycott thus causing SONY Pictures to apologize and eventually edit out. 
Playboy Bunny
Famous Rabbit From Real Life

The Playboy Bunny is not a character but it's a logo and it's something that is well recognized by adult men all around the globe. This is the trademark logo used by Playboy company and the term that they use to mean the beautiful girls that model for their magazine. 
Rabbit (Winnie The Pooh)
A Famous Rabbit From Literature & From Movies or Television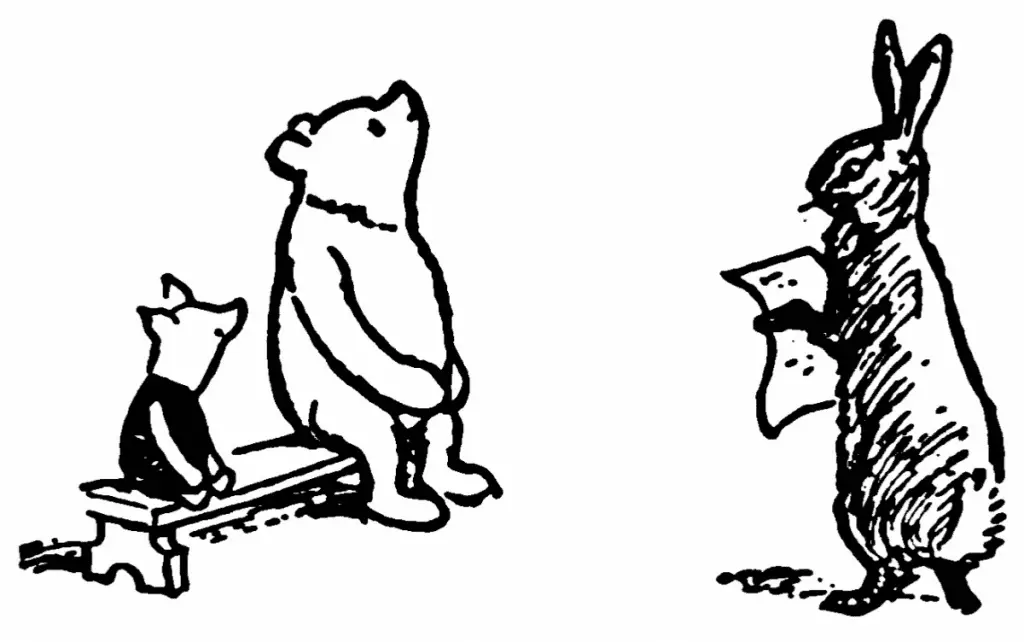 There are a lot of characters that are well-loved that live in the Hundred Acre Woods but Rabbit is sure to be one of the fan favorites.
He might seem to be a bit of a control freak and fussy especially when it comes to tending his garden. But, we all know that there is so much more to Rabbit than this.
He is one of Pooh's beloved friends and he never fails to come through for his Hundred Acre family whenever they need his help. 
Rabbit of Caerbanog (Monty Phyton)
Famous Rabbit From Movies And Television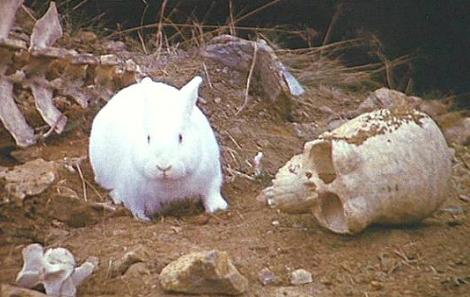 The Rabbit of Caerbanog is a fictional yet famous rabbit that appeared in the Monty Python movies. This rabbit is actually an antagonist and can be seen attacking Lancelot in the movie "Monty Python and the Holy Grail" 
"Well, that's no ordinary rabbit. That's the most foul, cruel, and bad-tempered rodent you ever set eyes on."

Tim – Monty Python & The Holy Grail
Ricochet Rabbit (The Magilla Gorilla Show)
Famous Rabbits In Movies or Television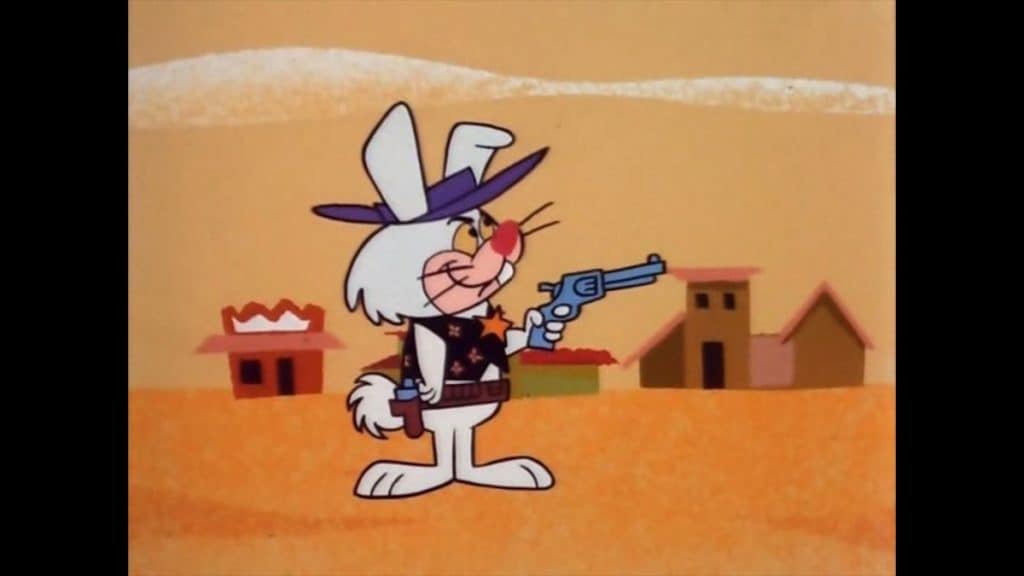 The Ricochet Rabbit is another character famous for his "Ping! Ping! Ping!" shouts as he, you guessed it, ricochets off walls.
He is a character created by Hanna-Barbera and was a star in The Magilla Gorilla Show that was a Saturday morning cartoon staple during the 1960s 
Roger Rabbit (Who Framed Roger Rabbit)
Famous Rabbits In Movies or Television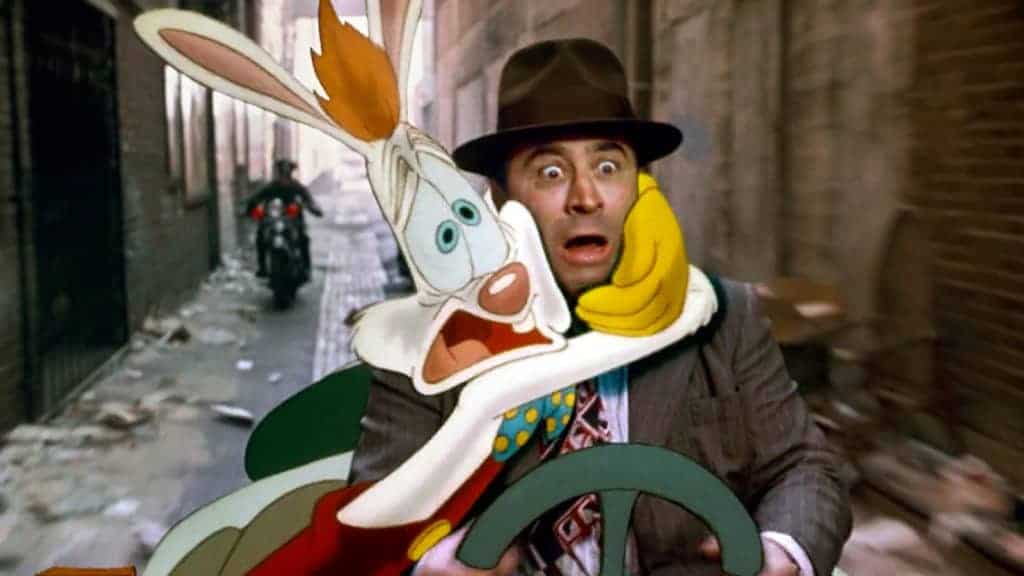 Roger Rabbit was one of the pioneers of cartoon and human crossovers. Yes, before there was Space Jam, there was Roger Rabbit in the Who Framed Roger Rabbit movie which debuted in 1988.
Roger Rabbit is part of the Golden Age of animation and like Rabbit from Winnie the Pooh, this lovable character is also anxious and has a stutter when nervous. 
Schnuffel
Famous Rabbit From Movies & Television
Schnuffel is a singing rabbit that was created by the German media company called Jamba. He is however animated and was introduced to the market last 2007. He is best known for singing the "Kushel Song" or "cuddle song" 
Skippy Rabbit (Robin Hood)
Famous Rabbit From Movies & Television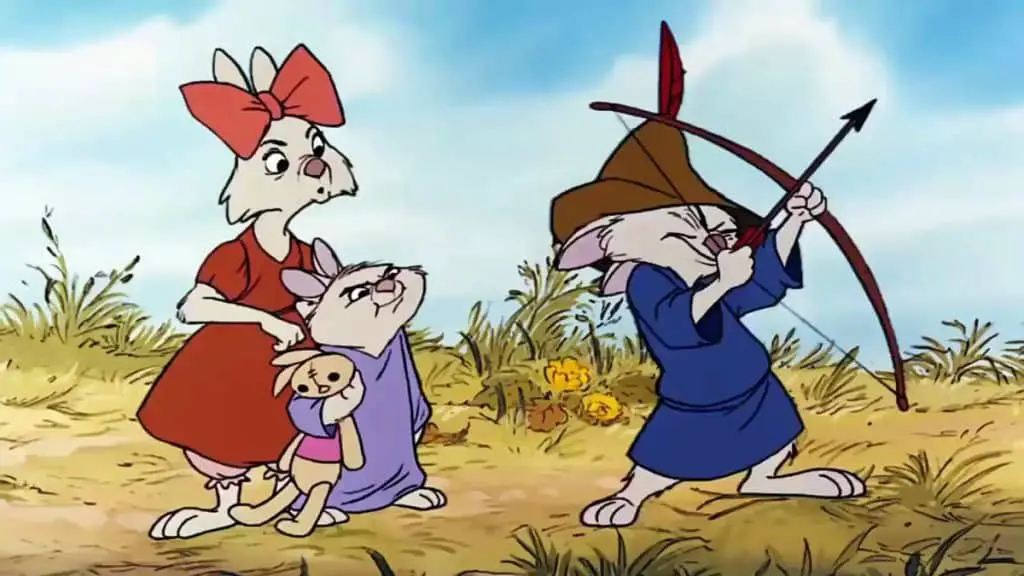 The tale of Robin Hood will not be complete without Skippy the Rabbit. He is a friendly, curious, and energetic rabbit that loves to hang out with his friend, Toby Turtle. He looks up to Robin Hood as his personal hero.
Snowball The Rabbit (Secret Life Of Pets)
Famous Rabbits In Movies or Television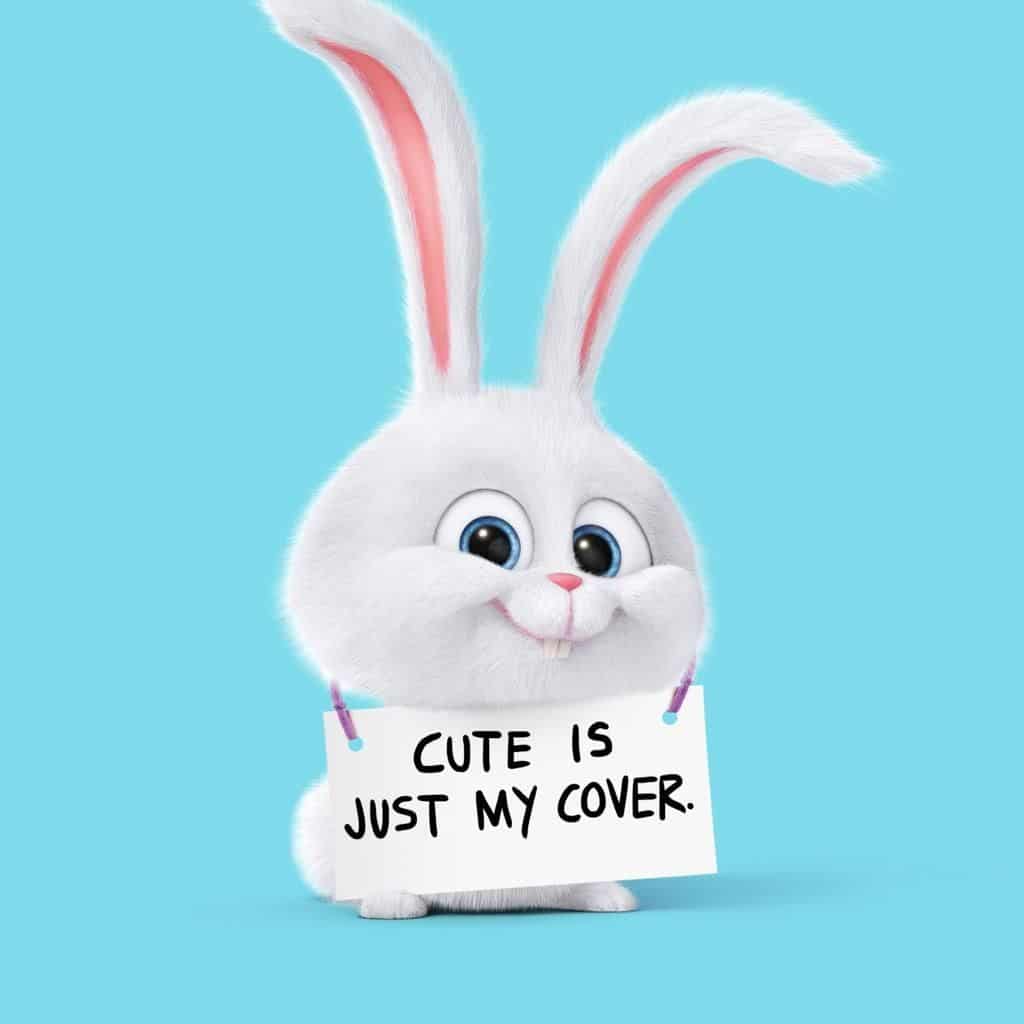 No one could deny that Snowball the rabbit is one of the best and most endearing character arcs in movie history.
He made his character debut in the popular 3D animation movie "Secret Life of Pets".
At first, Snowball was like a villain who hated humans and had the usual world domination villain activities in mind. However, he turned into one of the most adorable fluff balls when he found a forever home and a human to love him forever.  
Taawi The Multi Talented Rabbit
Famous Real Life Rabbit
Taawi is one multi-talented rabbit. Taawi made it to the Guinness book of records by performing the most number of tricks for a rabbit in a minute. He is trained by Aino Kivikallio of Turku, Finland.
The White Rabbit (Alice in Wonderland)
A Famous Rabbit From Literature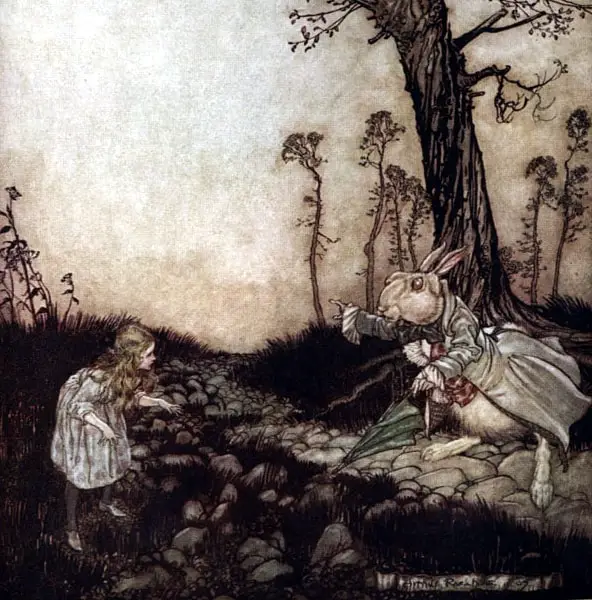 Who could ever forget the running White Rabbit with the clock that seems to be always late for something? Alice in Wonderland is a childhood staple and besides the vanishing Cheshire Cat, this famous rabbit has been etched in every child's memory since time immemorial. 
However, did you know that the white rabbit also has a more philosophical connotation? The White Rabbit both in the books and in the movie symbolizes Alice's never-ending quest for knowledge. If you think about it, when we're most curious about something, we always feel like we're running against the clock. The need to know is always accompanied with urgency, same as the White Rabbit in Wonderland. 
You can get a reprint of the original 1865 edition of Alice In Wonderland (complete with the original illustrations) for way less than you think.
The Velveteen Rabbit (The Velveteen Rabbit)
A Famous Rabbit From Literature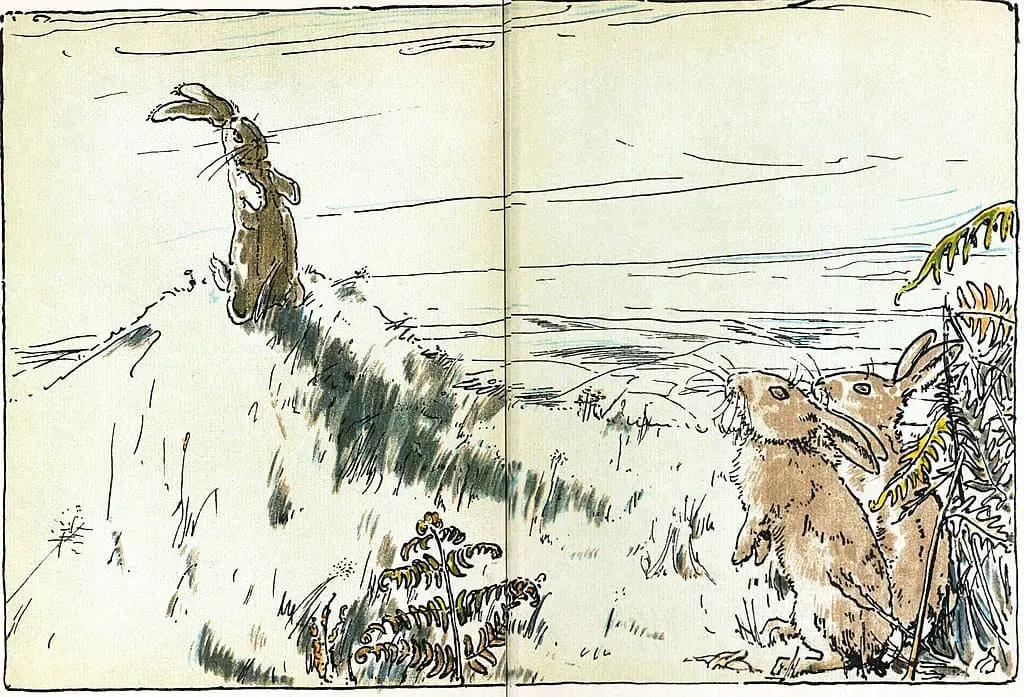 This is a personal favorite of mine. It's a children's book but I still very much highly recommend it to all my adult friends who want a short but meaningful story to read.
The Tale of the Velveteen Rabbit is very short and simple about a plush Velveteen Rabbit who wants to be a real rabbit. The premise of the book might be simple and shallow at first glance, but it delivers very poignant truths about Love that children should know and adults tend to forget as they grow old. 
"Generally, by the time you are Real, most of your hair has been loved off, and your eyes drop out and you get loose in the joints and very shabby. But these things don't matter at all, because once you are Real you can't be ugly, except to people who don't understand"

The Velveteen Rabbit
You can read the story for free online on Stories To Grow By, however, you'll miss the beautiful artwork that has graced countless editions of this classic book since it was first published in 1922.
Thumper (Bambi)
Famous Rabbits In Movies or Television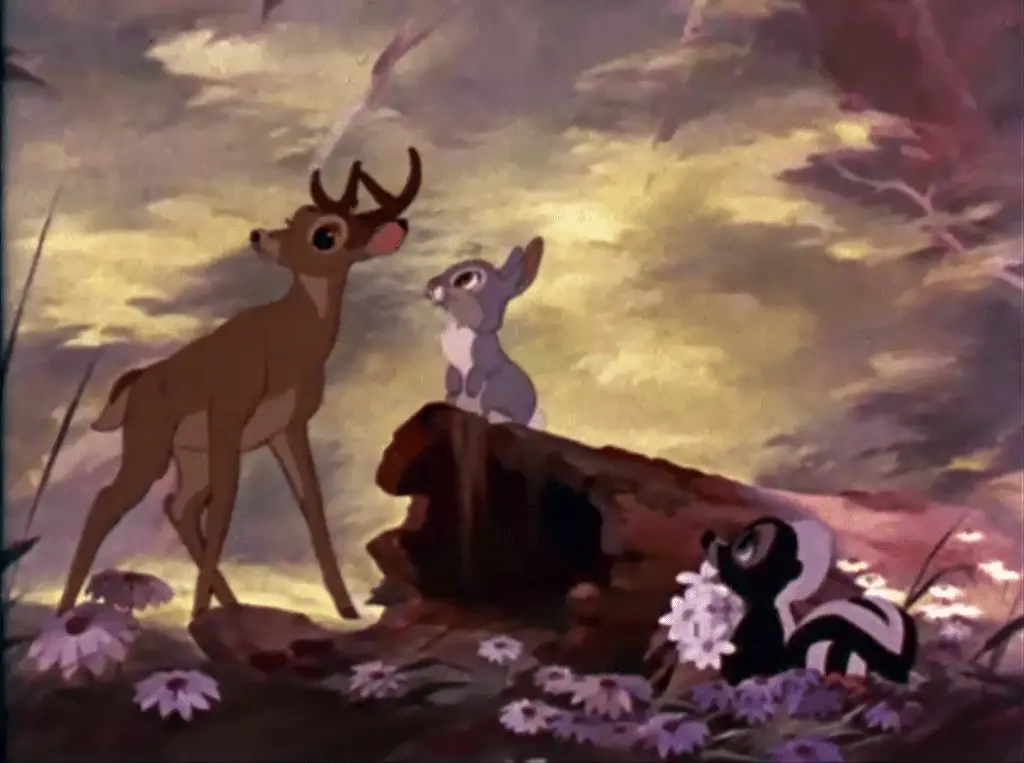 Thumper is everyone's favorite ice skating bunny from the classic 1942 movie, Bambi.
Thumper is the reason why a lot of bunnies of today are called "Thumper" and it's one of the most common rabbit names.
His signature foot-stomping is absolutely irresistible and a classic behavior of pet rabbits. There are a lot of sad moments in the Bambi movie, but Thumper is such a refreshing character, that we can endure those sad moments just for a glimpse of his happy face. 
And he has one of the most iconic movie lines of all time which has become a standard bit of wisdom throughout the world.
Thunder Bunny (Thunder Bunny Comics)
Famous Rabbits In Comics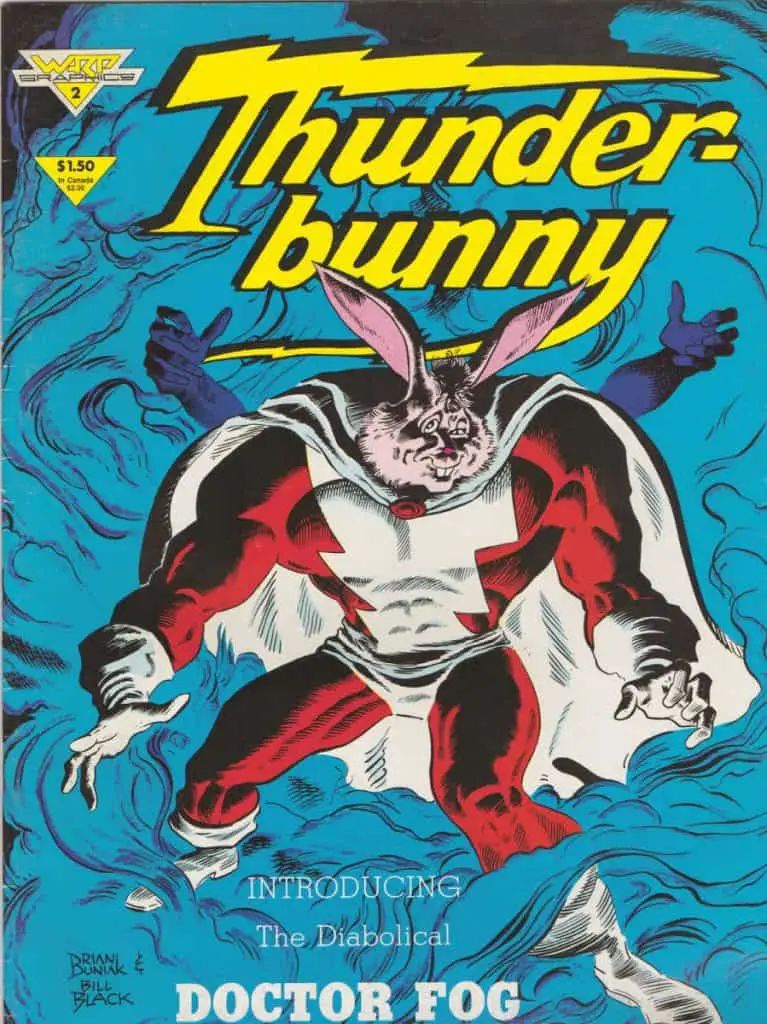 A superhero rabbit, you bet!
Before there was Shazam, there was Thunder Bunny. Thunder Bunny is another iconic comic book character that was created by Martin Greim in the 1970s.
Thunder Bunny is actually a superhero name. His character starts out as an ordinary human boy who magically transforms into a humanoid superhero that resembles a huge pink rabbit. 
Trix Rabbit (Trix Cereals)
Famous Rabbit From Movies & Television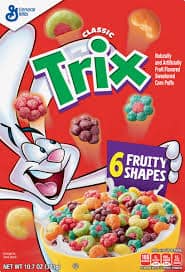 Another icon of the 90s, the Trix Rabbit is sure to bring back the 90s nostalgia for all those who were born during the era where Trix cereals were part of their morning ritual. The Trix rabbit can be seen in the box of Trix cereals and is largely at fault for enticing kids to indulge themselves with these delicious treats swimming in milk.