Disclosure: We may earn money or products from the companies mentioned in this post.
Choosing a name for your new male bunny is exciting and a little stressful. If you've found this ultimate list of name ideas for a male rabbit, then you're in the brainstorming stage. Below you are going to find nearly two thousand boy bunny name ideas.
Surely we captured all of the ideas, right? If we missed the name of your boy bunny, then be sure to tell us in the comments below. You might inspire another new bunny owner with the perfect name!
P.S. Click here to learn the differences between boy and girl pet rabbits. Oh, and here are some more rabbit name ideas! Girl Rabbit Names. Holland Lop Rabbit Names. Rabbit Names By Color. Black Rabbit Names. Name Ideas For Rescued Rabbits. Names For Flemish Giant Rabbits.
1,800+ Rabbit Names Boys
Boy Rabbit Names That Start With A
Abbott
Abe
Abracadabra
Abrazo
Acclaimed
Ace
Ace of Spade
Achilles
Adagio
Adelbert
Adios
Admiral
Adolph
Adolphus
Aero
Aesop
African
Aiden
Ajax
Akela
Al
Alamo
Alberto
Albin
Alchemist
Alec Azam
Alejandro
Alexander the Great
Alf
Alfalfa
Alfie
Alfonso
Alford
Alfredo
Alibi
Alistar
Allegro
Alma
Almond
Alonzo
Aloysius
Alphonso
Alto
Alton
Alva
Alvah
Alvin
Amadeus
Amado
Amaretto
Ambassador
Ambrose
America
American Pharoah
Ames
Amigo
Amir
Amos
Amour
Amulet
Anderson
Andre
Andy
Angel
Angelo
Angus
Anthony Hopkins
Antonio
Apache
Apollo
Applause
Apple
Applejack
April
Arch
Archibald
Archie
Arkwright
Arlie
Arlo
Armando
Armani
Arnold
Arthur
Artie
Arturo
Ash
Asher
Ashki
Ashton
Aspen
Assassin Bunny
Assault
Atari
Atlas
Atticus
Aubrey
August
Augustus
Austin
Avery
Axel
Boy Rabbit Names That Start With B
Baby

Badly
Bailey
Baker
Bam-Bam
Bandit
Bandito
Banjo
Barbaro
Barker
Barkley
Barley
Barney
Baron
Barry Bunny
Bart
Basil
Baxter
Beamer
Bean
Bear
Beau
Beck
Beer
Beetlejuice
Ben
Benjamin
Benji

Bennett

Bentley
Benton
Bernard
Bernie
Berry
Bert
Bertram
Big Brown
Bigwig
Bilbo
Bill
Billy
Bing Bong
Bingo
Binky
Bionic Bunny
Bird
Birdman
Biscuit
Bishop
Biz
Black Bean
Black Cloud
Black Diamond
Black Magic
Black Pearl
Blackberry
Blackie
Blackjack
Blacksmith
Blade
Blake
Blaze
Blimp
Blizzard
Blue
Blue Boy
Blueskin
Bluey
Blustery
Bo
Bob
Bobby
Bodhi
Bojangles
Bolero
Bolt
Bonbon
Bones
Bonjour
Bonkers
Bono
Bonsai
Booger
Booker
Boomer
Boots
Boris
Boss
Boston
Bounder
Bourbon
Boxer
Boxwood
Boy Bracken
Boyd
Bozo
Brad
Bradford
Bradley
Brady
Bramble
Bran
Brandon
Brave
Braveheart
Bravo
Breeze
Brett
Brian
Brody
Bronco
Broomstick
Brownie
Bruce
Bruiser
Bruno
Brutus
Brutz
Bryon
Buba
Bubba
Buchanan
Buck
Buckeye
Bucky
Bud
Buddy
Buford
Bugs Bunny
Bull
Bullet
Bumper
Bun
Bunny
Bunting
Burl
Burrows
Burt
Burton
Buster Baxter
Butch
Butters
Butterscotch
Button
Buzz Aldrin
Byron
Boy Rabbit Names That Start With C
Cadbury
Caleb
Camden
Cameron
Cap
Caper
Cappuccino
Captain
Captain Carrot
Caramel
Carl
Carrot
Carter
Casanova
Cash
Cashew
Casper
Caviar
Ceaser
Cecil
Cedar
Champ
Chance
Charlie
Chase
Chesnut
Chester
Chewbacca
Chewy
Chip
Chocolate
Chocolate Chip
Chomp
Chowder
Christopher Columbus
Chuck
Cigar
Cinamon
Cinder
Cinnabar
Cinnamon
Citation
Cleo
Cletis
Cloud
Clove
Clover
Clyde
Clydesdale
Coal
Cocktail Dream
Cocktail Party
Coco
Cody
Coffee
Cola
Colby
Colonel
Colorado
Colossus
Colt
Colton
Columbo
Comet
Como
Connecticut
Conor McGregor
Cookie
Cooper
Copper
Corbett
Cosmo
Cotton Candy
Cowboy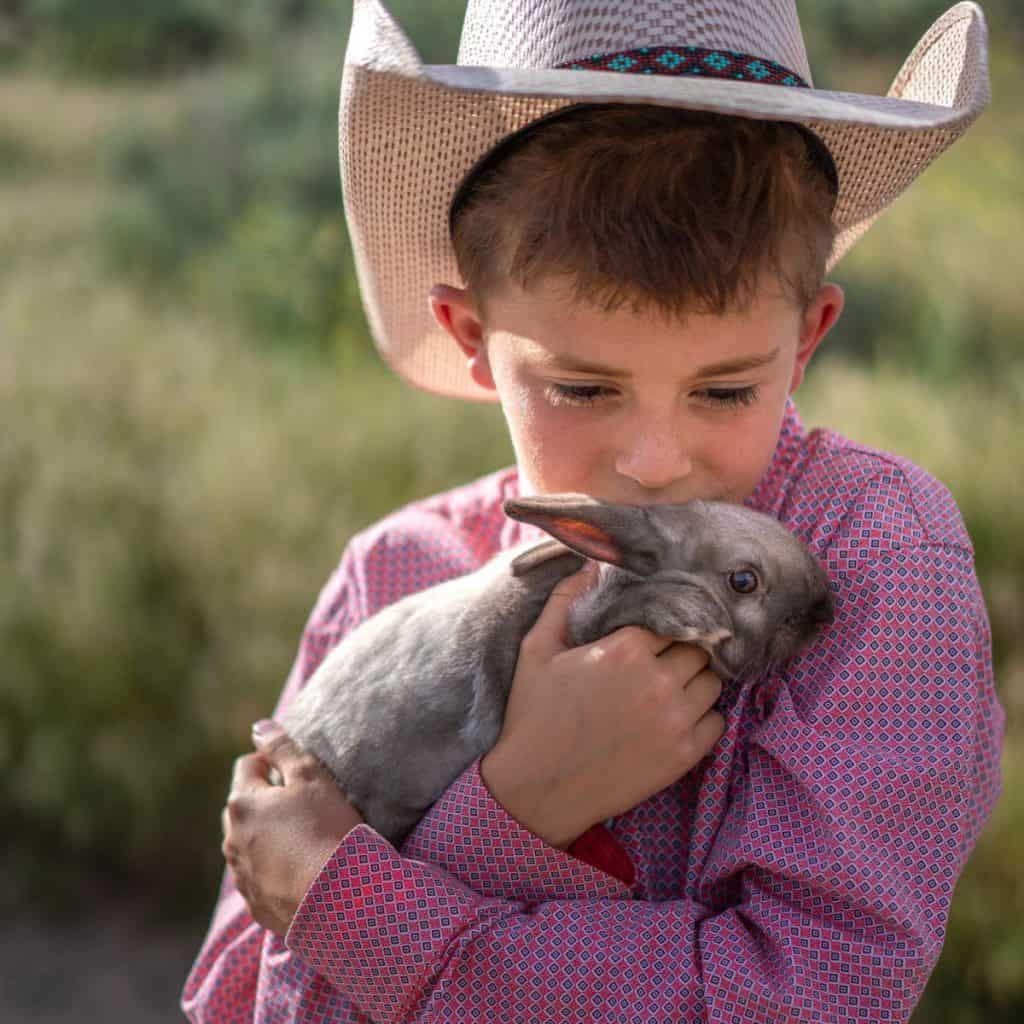 Crazy Jack
Crimson
Crocus
Cruize
Crumbs
Crystal
Cupid
Cyrus
Czar
Boy Rabbit Names That Start With D
Dale
Dallas
Dalton
Damian
Damon
Dan
Dancer
Dandy
Dane
Danger
Daniel Boone
Danny
Dano
Dante
Dapper Dan
Daren
Darius
Dark
Dark Knight
Darwin
Daryl
Dash
Dave
David
David Hasselhop
Davis
Dawson
Dax
Daytona
Dean
Declan
Deep impact
Delbert
Delicious
Dell
Delmar
Delta
Demetrius
Denim
Denver
Denzel
Deon
Deputy
Designer Jen
Detective
Devin
Devy
Dewayne
Dewey
Dewitt
Dexter
Diablo
Diamond
Dice
Dick
Dickie
Diego
Diesel
Digger
Dinky
Dino
Dion
Dippie
Director
Dirk
Disco
Doc
Dodger
Dom
Domingo
Dominick
Domino
Don Juan
Donovan
Donut
Dorsey
Doyle
Dozer
Dracula
Dragon
Dragonfly
Drake
Drakkar Dream
Dreamer
Dreamy
Drew
Drummer
Duane
Dubai
Duchess
Dude
Dudley
Duke
Dumpling
Dust Bunny
Duster
Dustin
Dusty
Dwayne
Dwight
Dylan
E. Aster Bunnymund
Earl
Early
Earnest
East
Easter
Echo
Eclipse
Ed
Eddie
Edison
Edmund
Eduardo
Edwin
Eeyore
Egbert
Einstein
Elbert
Eldon
Elfie
Eli
Elias
Elijah
Elliott
Ellis
Ellsworth
Elmer
Elmo
Elmore
Elton
Elvin
Elwood
Elza
Emanuel
Ember
Emerson
Emery
Emil
Emilio
Emmitt
Emory
Enoch
Enrique
Enzo
Ephraim
Erasmus
Erastus
Eric
Ernest
Ernesto
Ernie
Errol
Ervin
Erwin
Escher
Espresso
Ethan
Eugene
Evan
Eveready
Everett
Exterminator
Eye Candy
Eyebright
Ezekiel
Ezra
Boy Rabbit Names That Start With F
Fabio
Falcon
Fandango
Fang
Fargo
Felipe
Felix
Fernando
Fidd
Fidget
Fighter
Finley
Finn
Finnegan
Firtz
Fisher
Flapjack
Flash
Fletcher
Flint
Flop
Floppy
Flopsy
Florence
Floyd Bunnyweather
Flying Ebony
Flynn
Fonzie
Ford
Forest
Foster
Foxy Tuxedo
Francis
Francisco
Frank
Frankenstein
Frankie
Freckles
Fred
Freddy
Fredrick
Freeman
Frisco
Fritz
Frodo
Frost
Fudge
Fungus
Fur Ball
Furman
Fury
Fuzz
Boy Rabbit Names That Begin With G
Gabe
Gabriel
Gadget
Gage
Gail
Galant
Gale
Galen
Gallant Fox
Gandhi
Gandolf
Garfield
Garland
Garrett
Gaston
General
General Tso
Geo
Geoffrey
George
Gerardo
Gerry
Ghost
Giant
Gibson
Gilbert
Gilberto
Giles
Gino
Gizmo
Glitch
Godzilla
Goliath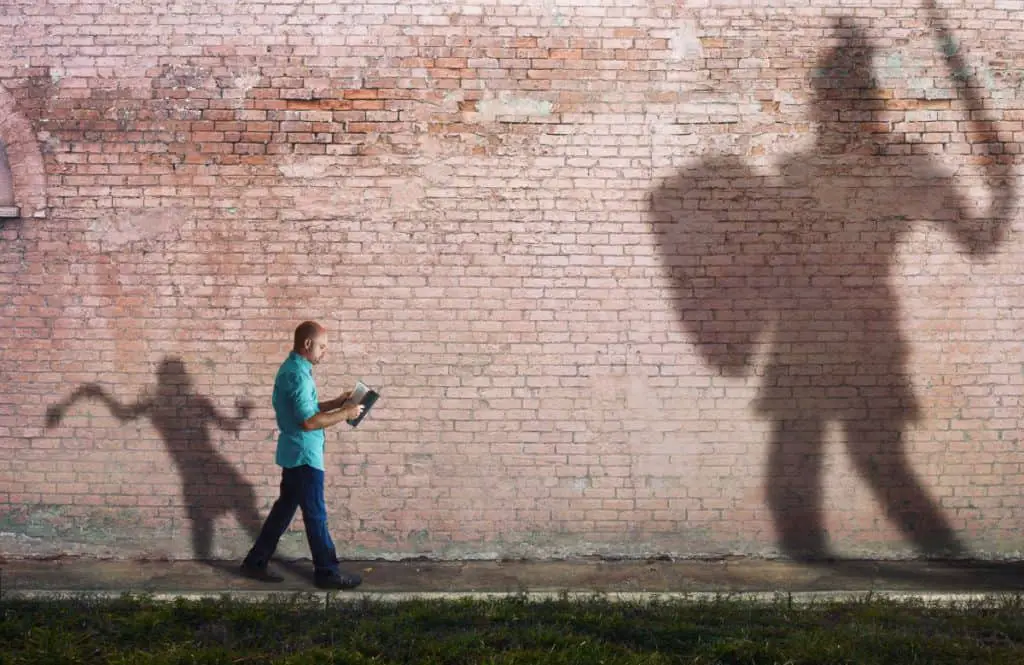 Goose
Gordon
Gordy
Gorilla
Grady
Grindstone
Grizzly
Gromit
Groucho
Grover
Guadalupe
Guillermo
Guliver
Gumby
Gumption
Gunner
Gus
Gust
Gustav
Guy
Gypsy
Boy Rabbit Names That Start With H
Hades
Hagrid
Hal
Hall & Oats
Hallie
Hamilton
Hannibal Lector
Hank
Hans
Hansen
Happy
Hardy
Hare E. Potter
Harlan
Harley
Harry
Hart
Harvey
Hawkeye
Haystack
Haywood
Heath
Heathcliff
Hector
Hedge
Hedgepaw
Heisenberg
Heisman
Henry
Hercules
Herman
Hermes
Hero
Hershel
Hershey
Hickory
High Voltage
Hip Hop
Hiram
His Eminence
Hobart
Hobbes
Hobert
Hollis
Homer
Honey
Honeydew
Hooch
Hopalong Cassidy
Hoppity
Hops
Horace
Horatio
Horseshoe
Horton
Hot Tot
Houdini
Houston
Howell
Hoyt
Hubert
Huck
Huckleberry
Hud
Hudson
Huey
Hugh
Hugo
Hulk
Humphrey
Hunter
Hurley
Hutch
Hyman
Boy Rabbit Names That Start With I
Ian
Ibis
Ice
Icon
Idris
Iggy
Igor
Ike
Illusion
Imp
Inaba
Indiana
Indie
Indigo
Ink
Inky
Inman
Ira
Ironclad
Isaac
Isadore
Isaiah
Isiah
Ismael
Isom
Israel
Issac
Italics
Itty Bitty
Ivan
Ivory
Boy Rabbit Names That Start With J
Jabbock
Jack
Jack Bunny
Jack Frost
Jackie
Jackson
Jacob
Jacques
Jagger
Jaime
Jake
Jamal
James
Janus
Jarrod
Jasper
Java
Javier
Jax
Jay
Jayden
Jed
Jeeves
Jeff
Jefferson
Jeffrey
Jelly
Jellybean
Jennings
Jerald
Jeremiah
Jeremy
Jericho
Jerold
Jerome
Jerry
Jess
Jessica Rabbit
Jessie
Jester
Jesus
Jet
Jet Pilot
Jethro
Jewel
Jim Jumper
Jimmy
Jive Bunny
Jockey
Jody
Joe
Joe Cotton
Joel
Joesph
Joey
John
John Glenn
John Smith
Johnathan
Johnny
Johnson
Joker
Jon Snow
Jonah
Jonas
Jonathon
Jones
Jordan
Jorge
Jose
Joseph
Josh
Joshua
Juan
Jude
Judge
Judy Hopps
Julian
Julio
Julius Caesar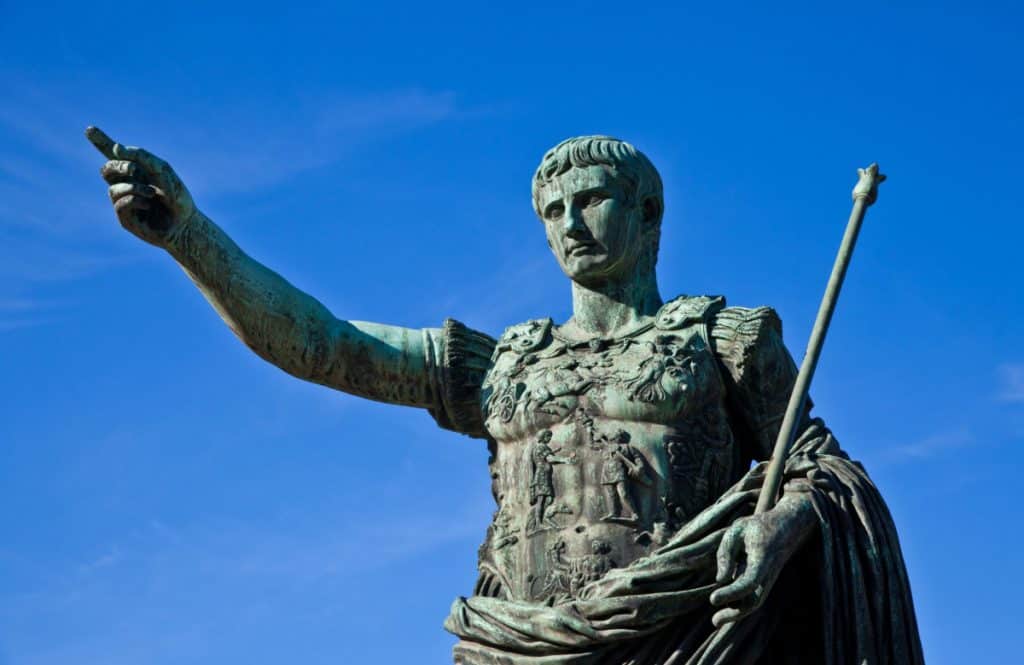 Jumper
Jumpy
Junior
Junius
Jupiter
Justin
Boy Rabbit Names That Start With K
Kai
Kalypso
Kane
Kanga
Kansa
Karl
Kashmir
Kato
Kelvin
Kennedy
Kenneth
Kenny
Kentucky
Kermit
Kerplunk
Kerry
Kevin
Khal
Kicker
Killer
King
Kingston
Kirby
Kirk
Kit Carson
Kiwi
Knight
Knute
Kobe
Koda
Kodiak
Kody
Kona
Kool
Kris
Kristoff
Kristopher
Kylo
Boy Rabbit Names That Start With L
Lafayette
Lamar
Lamont
Lando
Lane
Lanny
Larkin
Larry
Laser
Latte
Laurence
Lavern
Lawrence
Lawson
Leander
Lee
Legacy
Legend
Leland
Lem
Lemuel
Lenard
Lennon
Leo
Leon
Leonardo
Lepu
Leroy
Leslie
Lester
Levi
Lew
Lex
Liam
Licorice
Lige
Lincoln
Linus
Linwood
Lionel
Livingston
Lloyd
Lobster
Logan
Loki
Lollop
Lon
Lonnie
Lonzo
Lord
Lord Bunny
Loren
Lorenzo
Lou
Louie
Louis
Loverboy
Low Danger
Lowell
Loyd
Luca
Lucien
Lucius
Luck
Lucky
Lucky Strike
Luis
Luke
LumberJack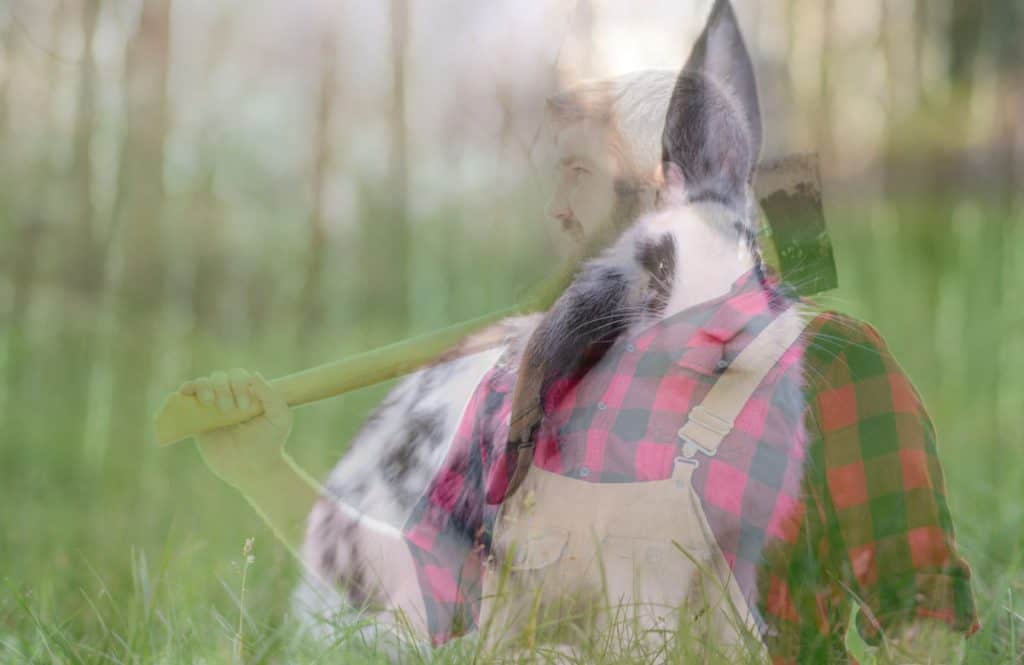 Boy Rabbit Names That Start With M
Mac Truck
Macaroni
Macaroon
Mack
Maddox
Madison
Magnus
Magpie
Mahlon
Maid Harian
Major
Malcolm
Malo
Manny
Manuel
Marble
Marc
March Hare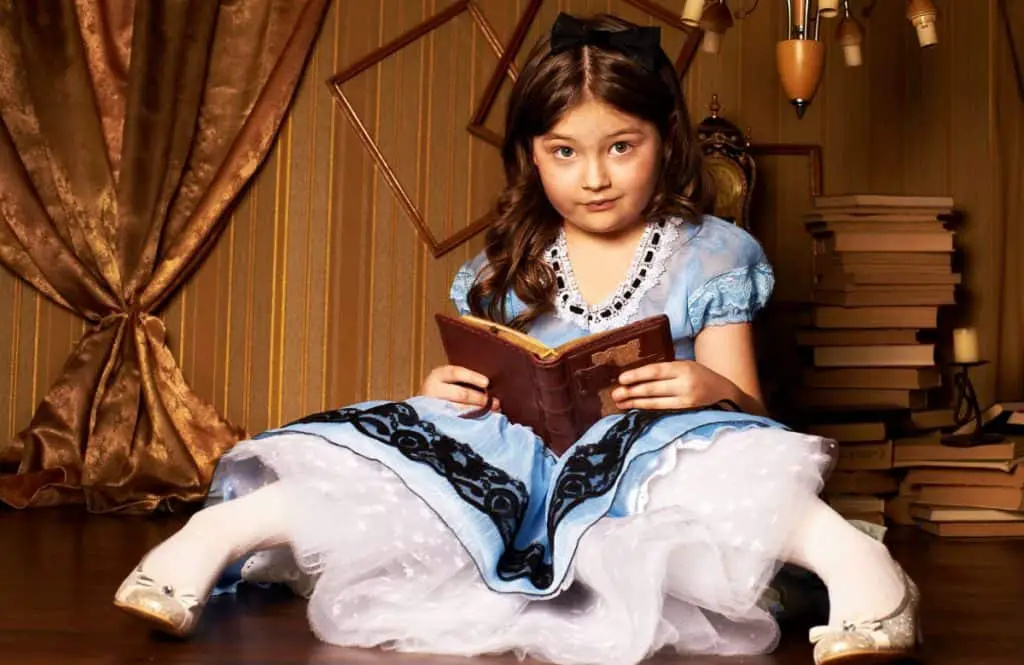 Marco
Marco Polo
Marcos
Marcus
Mario
Marion
Mark
Marley
Marlin
Marlo
Marlon
Mars
Marshall
Marshmellow
Martin
Marty
Marvin
Mary
Mason
Mat
Mateo
Mater
Mathew
Mathias
Matt
Matthew
Maurice
Maverick
Max
Max Hare
Maximus
Maynard
Mckinley
Meatball
Melville
Melvin
Melvyn
Mercedes
Meriwether Lewis
Merle
Merlin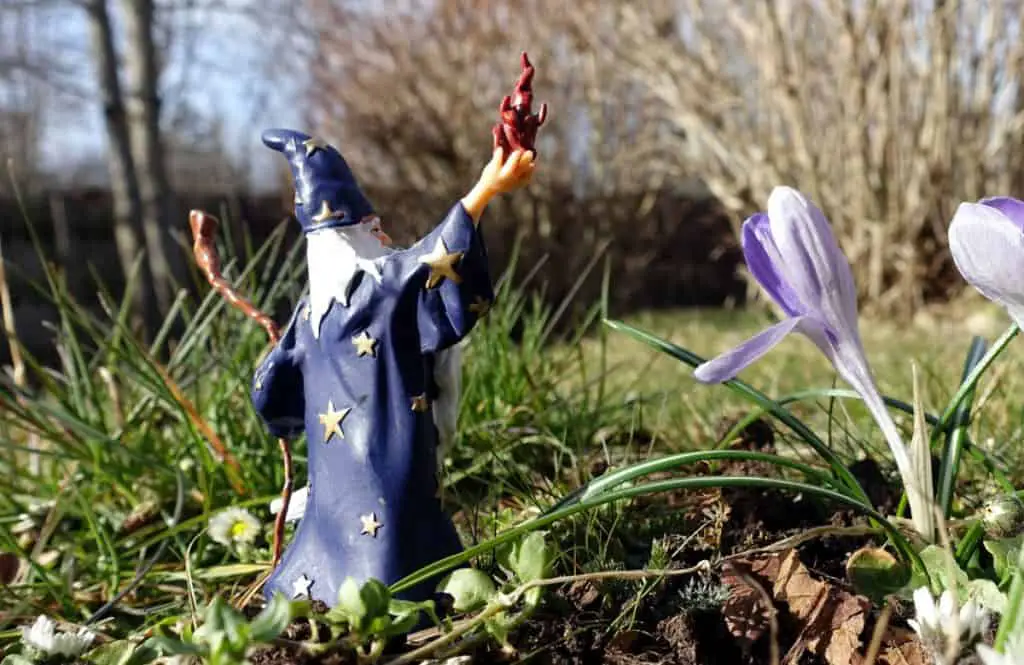 Merrill
Merritt
Merton
Mervin
Michael
Micheal
Michel
Mickey
Midnight
Miguel
Mike
Miles
Milford
Millard
Milo
Milton
Minor
Mister
Mitch
Mitchell
Mittens
Moby
Mocha
Monroe
Montana
Monte
Montie
Monty
Moo
Mookie
Moon Rabbit
Moose
Morecambe
Morgan
Morpho
Morris
Mortimer
Morton
Mose
Moses
Mother Rabbit
Mr. Bugs
Mr. Bunny
Mud
Mufasa
Muffin
Muggsy
Mulder
Murphy
Murray
Muzzle Flash
Myron
Boy Rabbit Names That Start With N
Nacho
Nandita
Napoleon
Nash
Nat
Nate
Nathan
Nathaniel
Neal
Ned
Neil
Neil Armstrong
Nelson
Nemo
Neo
Nepson
Neptune
Nero
Nesquick
Neville
Newton
Nicholas
Nick
Nicky
Nico
Nightmare
Niles
Ninja
Nipper
Noah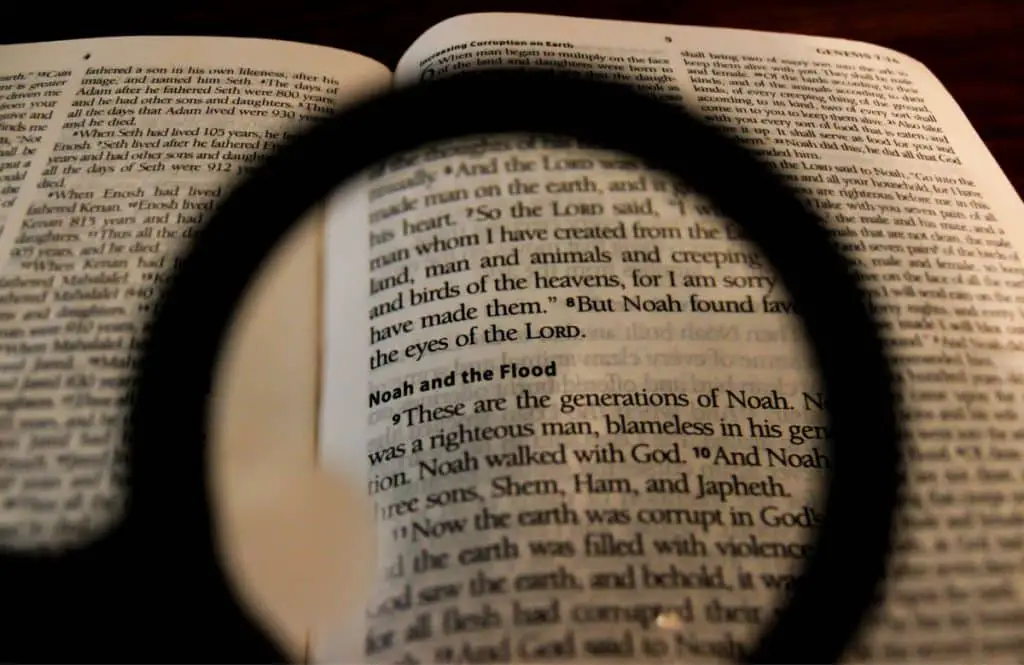 Noble
Noel
Nolan
Noodle
Noodles
Norbert
Norman
Normand
Norris
North
Nova
Nugget
Nutella
Nutmeg
Boy Rabbit Names That Start With O
Oakley
Oasis
Oatmeal
Oberon
Obi
Octavius
Odell
Odin
Odis
Officer
Ole
Olen
Oliver
Ollie
Omaha
Omar
Omega
Omer
Opie
Ora
Oran
Oreo
Orion
Orlando
Orrin
Orson
Orville
Oscar
Oslo
Oswald the Lucky Rabbit
Otho
Otis
Otto
Outlaw
Overton
Owen
Ozzie
Ozzy
Boy Rabbit Names That Start With P
Pablo
Paco
Paint Brush
Painted Lasan
Palermo
Pamelio
Pando
Panko
Panther
Pantoufle
Paprika
Parker
Pasquale
Pastel
Pat
Patches
Patricia
Patrick
Patriot
Patsy
Paul
Peach and Cream
Peanut
Pearl
Pebble
Pecos
Pedro
Penguin
Pepper
Peppy Hare
Pepsi
Percy
Perley
Perry
Pesto
Pete
Peter
Peter Puget
Peter Rabbit
Peyton
Phantom
Pharoah
Phil
Philip
Phillip
Phoenix
Picasso
Pickle
Pierce
Pink
Pinky
Pip
Pirate
Pita
Pitcher
Pitches
Playboy
Pleasant
Pockets
Poe
Poet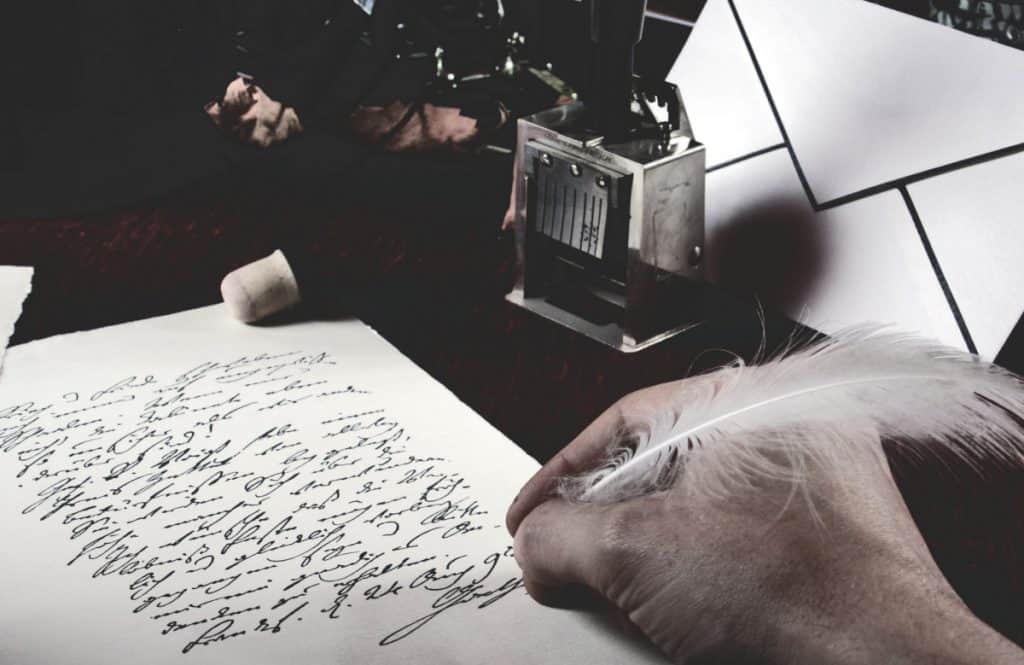 Poindexter
Poncho
Pongo
Pookie
Poops A Lot
Porter
Potato
Pots
President
President Bunny
President Roosevelt
Presto
Preston
Pretzel
Prince
Prince Bunny
Prismatic
Private
Prudence
Puck
Pudding
Pudge
Puma
Pumpkin
Boy Rabbit Names That Start With Q
Q
Q-Tip
Quack
Quaker
Quarantine
Quarter
Quarterback
Quartz
Quasimodo
Quatro
Queenie
Quentin
Quest
Questlove
Quigley
Quimby
Quince
Quincy
Quinn
Quirk
Quiver
Quixote
Quiz
Boy Rabbit Names That Start With R
Racer
Racoon
Radio
Radio Flyer
Rafael
Rainbow End
Raisin
Raleigh
Ralph
Rambo
Ramiro
Ramon
Randal
Randolph
Randy
Ranger
Rankin
Ransom
Rascal
Raul
Raven
Ray
Raymond
Razor
Reaper
Rebel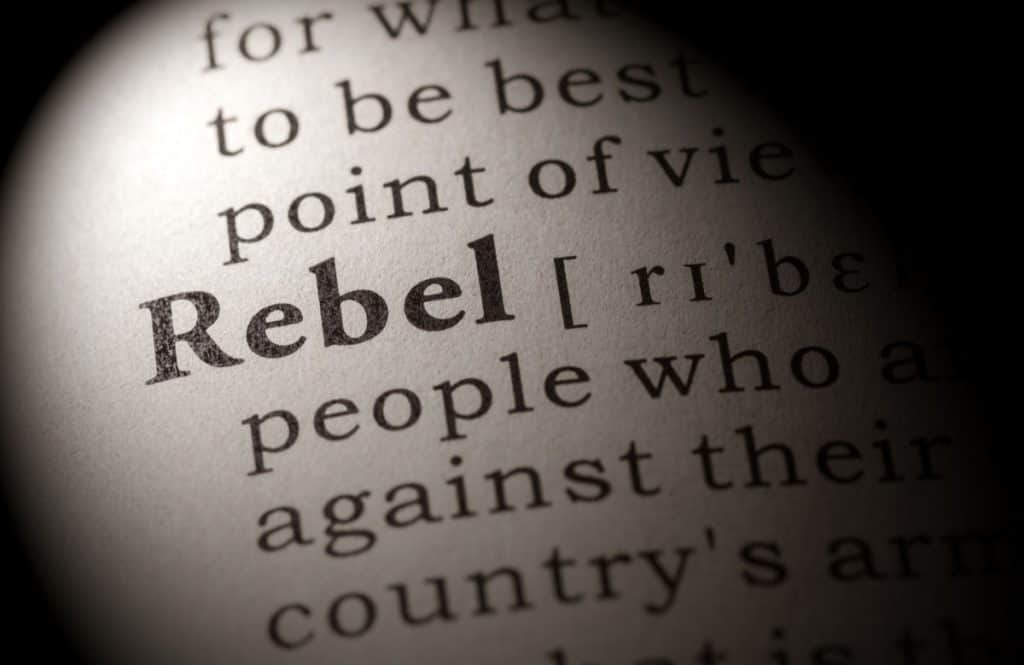 Red
Redball
Reece
Reed
Reese
Reeses
Reggie
Reginald
Remy
Rene
Reuben
Rex
Reynaldo
Ricardo
Rich
Richard
Richard Byrd
Rick
Rickey
Rickie
Ricky
Rider
Ridgeline
Riley
Ringo
Riot
Ripley
Rob
Robbie
Robby
Robert
Robert Perry
Roberto
Robin
Rocco
Rocket
Rocky
Rod
Roderick
Rodger
Rodio
Rodney
Rodolfo
Rogelio
Roger
Roger Rabbit
Roland
Rolando
Rolf
Rolla
Rolland
Rollie
Rollin
Roly
Roman
Romeo
Romer
Ron
Ronald
Ronnie
Ronny
Roosevelt
Rooster
Rootbeer
Rorschach
Rory
Roscoe
Ross
Rover
Rowan
Roy
Royal
Royce
Ruben
Rubin
Rudolph
Rudy
Rufus
Runny Babbit
Rupert
Rushmore
Russ
Russel
Russell
Rusty
Ryan
Boy Rabbit Names That Start With S
Sabin
Sage
Salem
Salvador
Salvatore
Sam
Sammy
Samson
Samuel
Sandy
Sanford
Santana
Saphire
Saul
Scamper
Scarlet
Scooby
Scooter
Scot
Scotch
Scott
Scottie
Scotty
Scout
Scrappy
Scruffy
Sean
Seattle Slew
Sebastian
Sebastian Cabot
Secretariat
Sergeant
Sergio
Seth
Seymour
Shade Aire
Shades
Shadow
Shaft
Shamus
Shane
Shannon
Sharpie
Shaun
Shawn
Shelby
Sheldon
Shelton
Sheriff
Sherman
Sherwood
Shiloh
Shirley
Shoelace
Shon
Shortcake
Show Spotter
Shrimp
Sidney
Silas
Silly Rabbit
Silver
Sim
Simba
Simeon
Simon
Sir Barton
Sir Bunny
Sir Ernest Shackleton
Sir Studly
Sir Walter Raleigh
Sire
Skeletor
Skipetta
Skipper
Skippy
Skittles
Skull
Skunk
Sky
Slim
Slippers
Slow Pearl
Smalls
Smiley
Smith
Smogy
Smoke
Smokey
Smores
Smudge
Sneakers
Snickers
Snipper
Snippy
Snoop
Snoop Bunny
Snoopy
Snowball
Snowy
Snuffles
Snuggle Bunny
Snuggles
Socks
Softy
Sol
Soldier
Solomon
Soot
South
Spark
Sparky
Sparrow
Spectrum
Spencer
Spike
Spirit
Splash
Spock
Spooky
Spot
Sprout
Spud
Squire

Stallion

Stan
Stanley
Star
Starsky
Steeltoe
Stefan
Stephan
Stephen
Sterling
Steve
Steven
Stevie
Stewart
Stitch
Stoker
Stone Street
Storm
Stormy
Stout
String Bean
Stuart
Stud
Suede
Sumo
Sunny
Sushi
Sweet Potato
Sydney
Sylvester
Syrup
Boy Rabbit Names That Start With T
T-Rex
Tack
Taco
Tag
Tail Spin
Taiwan
Tank
Tanner
Tarquin Longleap Woodsorrel
Tate
Tater Tot
Taylor
Ted
Teddy
Tennessee
Tequila
Terence
Terrance
Terrell
Terrence
Terry
Tex
Texas
Thaddeus
The Rabbit of Caerbannog
Theo
Theodore
Thomas
Thor
Thornton
Thumper
Thunder
Thunderbird
Thunderbunny
Thurman
Tiger
Tigger
Tiller
Tim
Timmons
Timmy
Timothy
Tiny
Tiramisu
Titan
Titch
Titus
TJ
Toast
Tobe
Tobias
Toby
Todd
Tofu
Tom
Tomas
Tommy
Tony
Tot
Toto
Tracey
Tracy
Trapper
Trauma
Travis
Treasure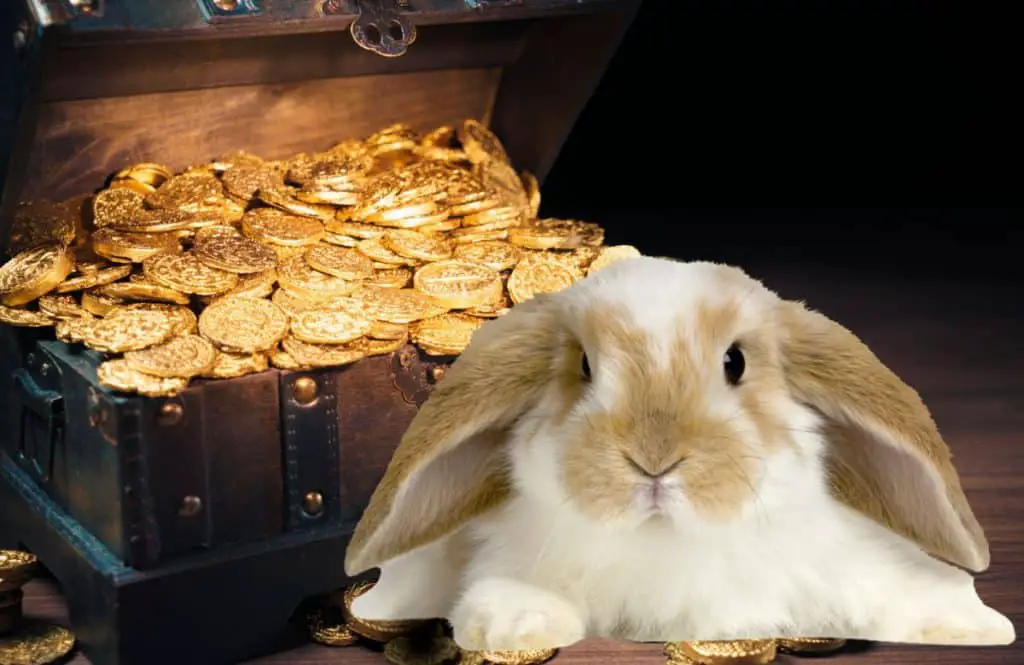 Trent
Trevor
Trigger
Tristan
Trooper
Troy
Truffles
Truman
Tubby
Tubin
Tucker
Tufty
Turbo
Turner
Turnip
Twenty Grand
Twinkie
Twix
Ty
Tyler
Tyrone
Tyson
Boy Rabbit Names That Start With U
Uber
Udin
Ukraine
Ulrich
Ultra
Ulysses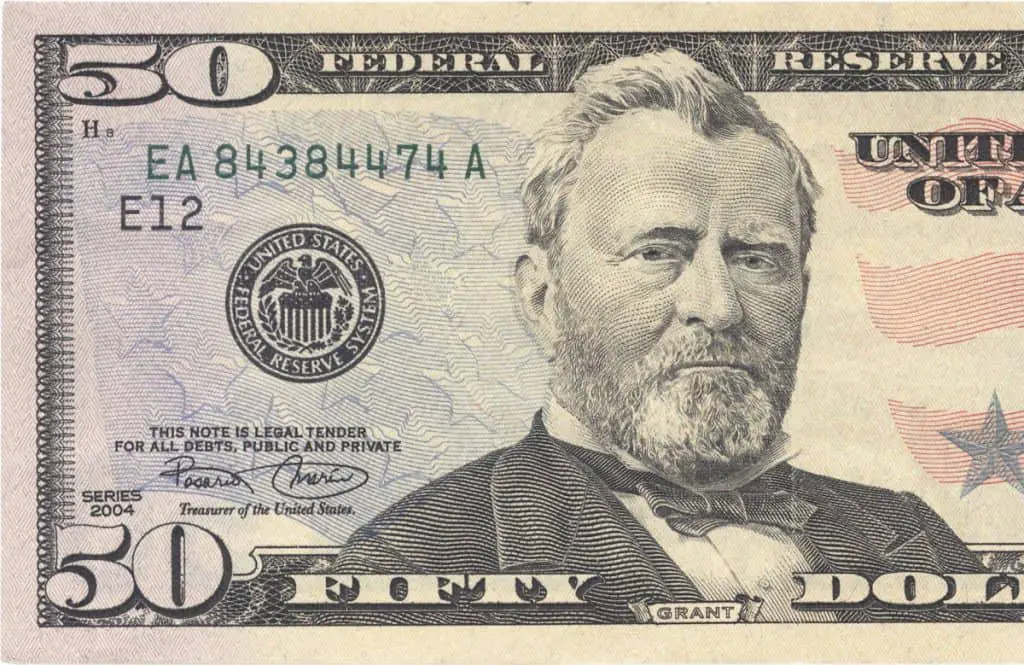 Umi
Unbridled
Uncle
Underfoot
Unity
Uno
Upton
Urban
Uris
Utah
Boy Rabbit Names That Start With V
Vader
Valant
Valarian
Valentine
Valentino
Valor
Vamos
Van
Vance
Vancouver
Vaughn
Vector
Vegas
Velcro
Velveteen Rabbit
Venture
Venus
Vermouth
Vern
Verne
Vernon
Vespa
Victor
Video
Viking
Vince
Vincent
Vinnie
VIP
Virgil
Vito
Boy Rabbit Names That Start With W
Waco
Waddles
Wade
Wags
Wakanda
Waldo
Walker
Wallace
Walnut
Walter
Wander
War Admiral
War Emblem
Ward
Warner
Warren
Wash
Washington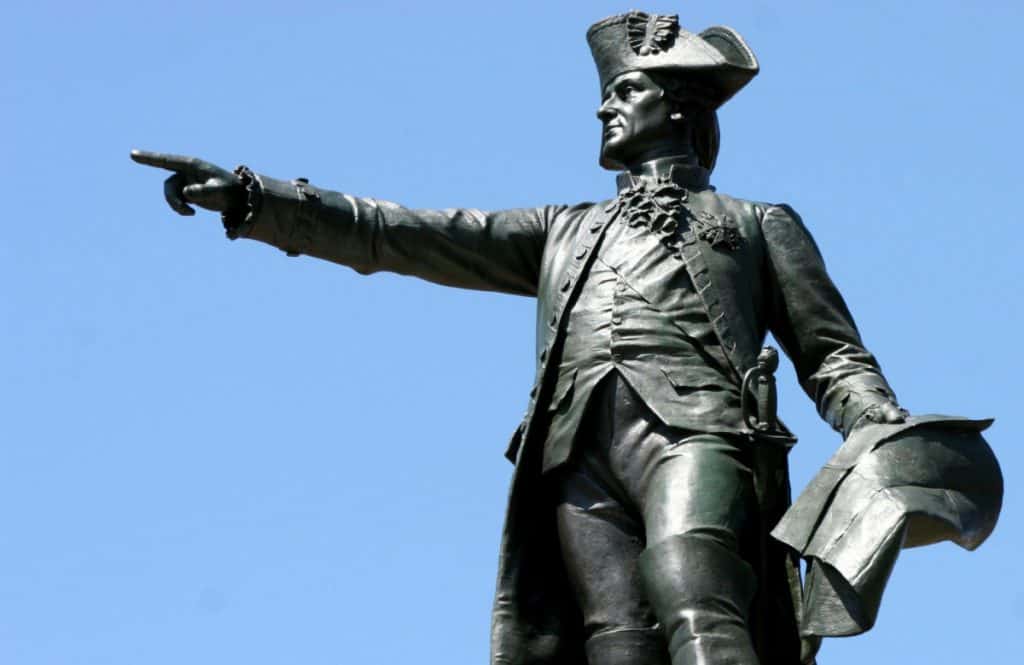 Watts
Wayne
Webster
Weldon
Wendell
Wes
Wesley
West
Weston
Whirlaway
Whiskers
Whiskey
Whisper
Wilber
Wilbert
Wilbur
Wilburn
Wild Willie
Wildling
Wiley
Wilford
Wilfred
Will
Willard
William
William Clark
Willie
Willis
Willy
Wilmer
Wilson
Wilton
Winfield
Winfred
Winston
Wintergreen
Wise
Wishbone
Wiz
Wolf
Wolfgang
Wonder Wabbit
Wonka
Woodrow
Woodstock
Woody
Wookie
Wotsit
Wrangler
Wrapper
Wyatt
Boy Rabbit Names That Start With X
X-Ray
Xabat
Xador
Xander
Xavier
Xenon
Xerox
Xerxes
Xian
Ximenes
Xirus
Xylo
Boy Rabbit Names That Start With Y
Y'all
Yahoo
Yak
Yale
Yancy
Yang
Yankee
Yaris
Yearly
Yeller
Yeti
Yo Yo
Yoda
Yodel
Yogi
Yogurt
Yolo
York
Yos Mite
Yoshi
Yukon
Boy Rabbit Names That Start With Z
Zabar
Zac
Zachary
Zack
Zander
Zane
Zanzibar
Zappo
Zayn
Zeal
Zeke
Zelda
Zephyr
Zero
Zeus
Ziggy
ZigZag
Zino
Zipper
Zippo
Zippy
Zodiac
Zoltar
Zoni
Zoom
Zorro
Zu Zu
Zukerberg